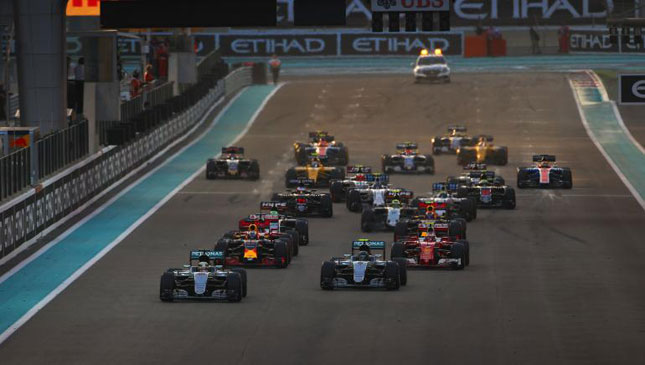 Like father, like son.
Nico Rosberg, son of 1982 Formula 1 world champion Keke Rosberg, has just become the 33rd driver to win F1's coveted crown. He placed second in the Abu Dhabi Grand Prix which concluded the 2016 season. The top spot in the race, meanwhile, went to Rosberg's Mercedes teammate and perennial rival Lewis Hamilton.
ADVERTISEMENT - CONTINUE READING BELOW ↓
The race was tight heading into the final laps. With Hamilton in the lead and Rosberg closely behind, Ferrari's Sebastian Vettel overtook Max Verstappen on the 51st lap and did all he could to attack the Mercedes leaders. Hamilton ignored pit instructions to quicken his pace in the final laps. In the end though, the Brit still emerged victorious with a final time of 1:38:04.013. The win in Abu Dhabi marks Hamilton's 10th win of the season and the 53rd of his career. Finishing behind the top three were Verstappen and Daniel Ricciardo.
Rosberg, who finished 0.439 seconds behind Hamilton, was elated to follow in his father's footsteps by securing his first world championship. "Two Rosbergs are world champions now," he said at the post-race press conference.
When asked about the Abu Dhabi race, Rosberg quipped: "That was definitely not the most enjoyable race I've ever had. With Max in the beginning and then with those guys coming up in the end, really not very enjoyable those last few laps. Very, very glad it's over and unbelievably ecstatic."
ADVERTISEMENT - CONTINUE READING BELOW ↓
Recommended Videos
Rosberg's win marks him as the third German driver to win the F1 world championship after Michael Schumacher and Sebastian Vettel. He and his father Keke are now just the second father-and-son duo to win F1's top honor.
What did you guys think about the final F1 race in Abu Dhabi?