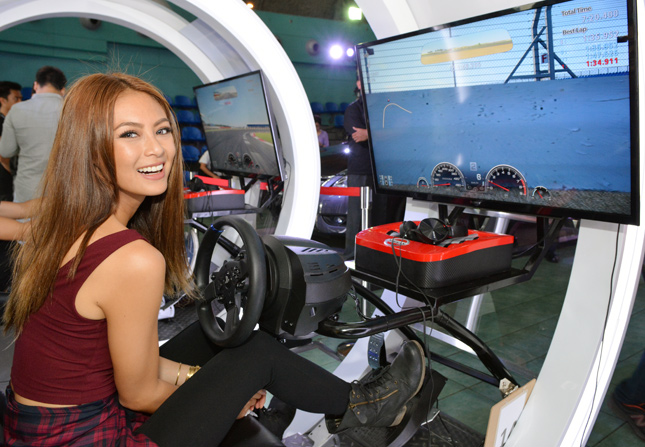 If Nissan Philippines had its way, at least one of the 20 national finalists in the ongoing Philippine leg of the Nissan GT Academy would be female. At present, every single one of the provisional top 20 participants is male.
"We really hope a girl can make the final cut," Nissan Philippines marketing manager Dax Avenido told TopGear.com.ph. "There have been lady participants the past few weeks, but none have broken into the top 20."
Avenido pointed out that the female demographic is just as important to the Japanese car brand as the masculine one. In fact, he added, his company is about to launch a marketing campaign for the X-Trail focused solely on women. The new X-Trail has been largely aimed at male buyers ever since its launch last year--with an advertising tag line that reads, "Testosterone-driven."
"Because women have testosterone, too" would be the slogan for the campaign, Avenido disclosed.
"When women walk into a showroom, they generally don't know what vehicle type they really want," shared Nissan Philippines president Antonio Zara. "But they tend to gravitate toward compact crossovers because midsize sedans are too executive for them and midsize SUVs are too macho."
Zara revealed that the X-Trail customer base is actually 50% male and 50% female.
So, if you're a girl who thinks you're fast enough at the wheel to beat the boys, join the Nissan GT Academy qualifiers. For the next qualifier dates, check out Nissan Philippines' Facebook page for the latest updates. Who knows? You could be the next Michele Bumgarner.
ADVERTISEMENT - CONTINUE READING BELOW ↓
ADVERTISEMENT - CONTINUE READING BELOW ↓
Recommended Videos