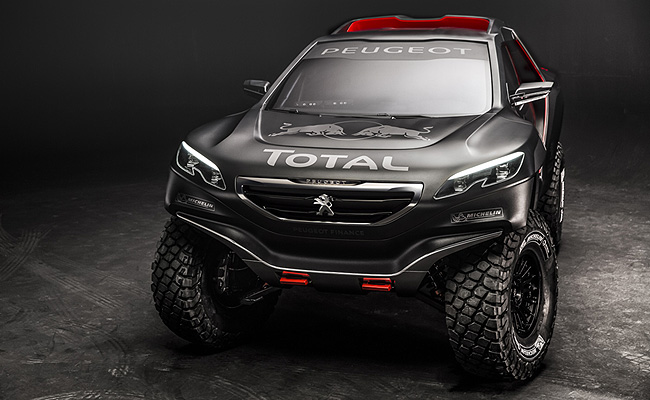 A couple of weeks ago, Peugeot announced it would be competing once more in the Dakar Rally by fielding the 2008 DKR in the 2015 race with drivers Carlos Sainz and Cyril Despres.
Well, after only giving us a silhouette of the 2008 DKR that time, the French carmaker has now released the photos of what the vehicle will actually look like.
Based on the 2008 compact SUV, the 2008 DKR looks more muscular with imposing overall proportions that "have been honed to meet the challenge that lays ahead."
"We provided Peugeot's Style Center with a very precise brief," said Peugeot Sport project leader Jean-Christophe Pailler. "We supplied them with the basic key dimensions, as well as other information such as the cabin space, plus the wheel size and the suspension travel. They also had aerodynamic data resulting from our early simulation work."
Peugeot Sport also took into consideration the 2008 DKR's drivetrain if it was going to be a two-wheel-drive or four-wheel-drive vehicle since the final choice would influence the car's design.
ADVERTISEMENT - CONTINUE READING BELOW ↓
"We carried out an in-depth analysis of what already existed in the world of cross-country rallying and weighed up the benefits of the different solutions," added Pailler. "In the end, we opted for an approach that was quite different from that of the competition. Given the off-road capability of two-wheel-drive transmission and its ability to run on sand, that's the choice we ultimately went for. It enabled us to fit bigger wheels and also to benefit from more suspension travel."
ADVERTISEMENT - CONTINUE READING BELOW ↓
Recommended Videos
Peugeot will reveal the powertrain of the 2008 DKR at a later date.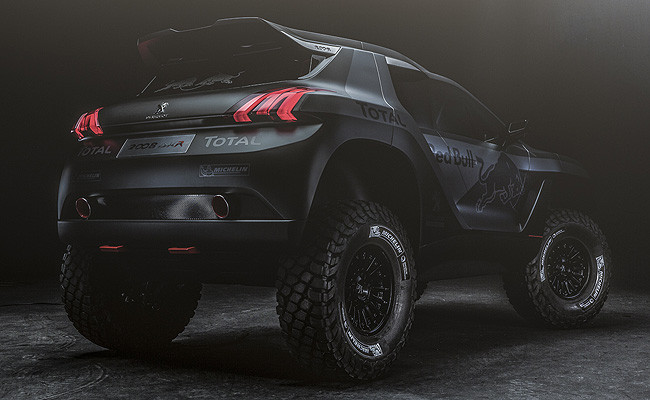 ADVERTISEMENT - CONTINUE READING BELOW ↓