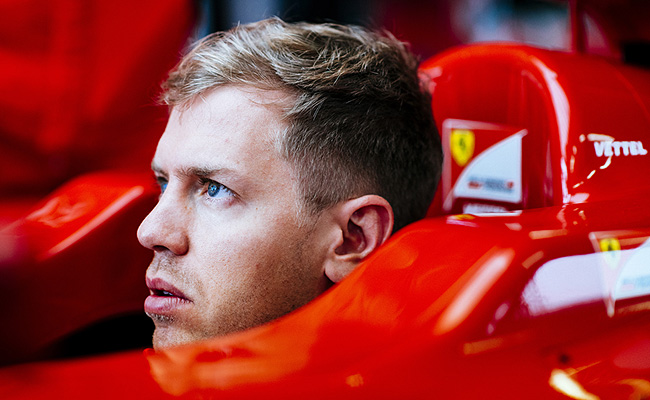 The 2014 Formula 1 season may have ended more than a week ago, but Sebastian Vettel is already busy at work as he completed almost 100 laps around the Fiorano circuit in the F2012 in his first weekend as a Scuderia Ferrari driver.
After spending nearly the past six seasons with Red Bull, the team with which he earned his four championships, Vettel announced his decision to leave the team in October before Scuderia Ferrari revealed it had signed him for the next three years.
After Vettel's stint in the F2012, the German driver then drove the "virtual" F14 T to become familiar with its procedures, commands and the power unit's systems.
"I remember I've been here a long time ago as a little child, driving through Maranello and trying to look over the fence, so to be here officially as part of the team felt fantastic," said Vettel. "The possibility to drive the car and get to know the team was a unique experience. Obviously, it's a very different color for me. Everybody is dressed in red, everything is red, but it's really something special, and I'm very much looking forward to the challenge that we took on for the next years."
Continue reading below ↓
Recommended Videos
Excited for the 2015 season?