SsangYong isn't known for its...motorsports heritage. Which must be why it's decided to enter one of the world's most grueling rallies. Again. To show us it's got what it takes.
Yep, starting January 6th, SsangYong will compete in its second Dakar Rally. Set in South America, the competiton is run over 10 stages and 5,000km, mostly off-road, with a further 3,000km of special stages. Last year, less than half of the field finished—SsangYong was the second of the rookie teams to cross the line, earning them 32nd place overall.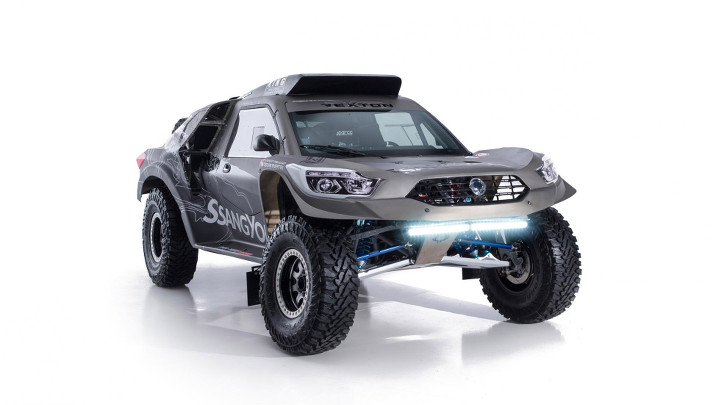 While last year's car was named for the Korean brand's Tivoli crossover, this year's is a Rexton SUV. Now, the Rexton isn't a bad car. It's probably the best SsangYong, in fact. But this one is like no other Rexton you have or will ever see. Set to compete in the T1-3 class for rear-wheel-drive, gasoline-powered vehicles, it's got a 450hp mid-mounted V8, and a six-speed sequential gearbox. Zero to 100kph takes 4.4sec, and the top speed is 196kph. And don't forget, it'll do those numbers on quite literally any surface.
Continue reading below ↓
Recommended Videos
The flimsy body is mounted on a tubular chassis that is made of something called "chrome-molybdenum," which sounds reassuringly exotic. The suspension is as serious as it gets, and the brakes are by AP. They're not messing about.
The Rexton will be driven by Óscar Fuertes and Diego Vallejo in next year's rally—the same team that finished last year's race in the Tivoli. Good luck, gents.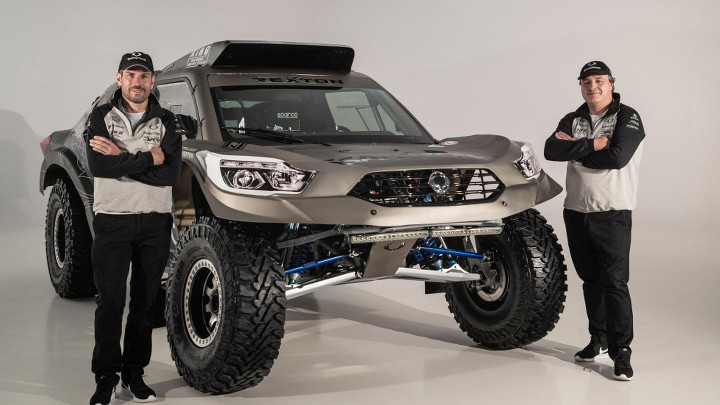 NOTE: This article first appeared on TopGear.com. Minor edits have been made.