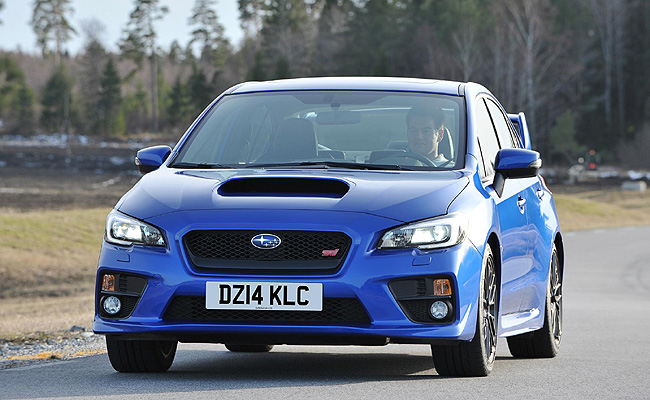 In 2011, a stock Subaru Impreza WRX STI sedan driven by former British Rally Champion Mark Higgins broke the 21-year-old lap record for cars at the Isle of Man TT circuit by posting a time of 19 minutes and 56.7 seconds. In a few weeks' time, the Japanese carmaker hopes to break its own record, with Higgins once again behind the wheel of the all-new WRX STI.
Just like the record-breaking car before it, the WRX STI for this year's run is a standard production-specification model with the 2.5-liter, flat-four turbocharged boxer engine, unmodified brake calipers, and road-legal tires. And like its predecessor, only its springs and dampers have been adjusted "to minimize any potential damage when the car encounters the many bumps--and jumps--at high speed along the course." Of course, the car is fitted with the requisite safety features, like a roll cage, race harness and fire suppression system.
"Setting the record was totally exhilarating and one of the highlights of my career," said Higgins. "As a Manxman, I love the TT Races and I have a huge amount of respect for the TT riders and what they do. It will be a real honor to attempt a new fastest car lap."
ADVERTISEMENT - CONTINUE READING BELOW ↓
You can check out Higgins' record-setting run in the previous-generation WRX STI--and one of the most incredible saves captured on video--below.
If you're watching this on a mobile device and can't see the video, please click here.
ADVERTISEMENT - CONTINUE READING BELOW ↓
Recommended Videos