Track packs are all the rage in the supercar market right now. But even when applied to a McLaren 720S—a car built by one of the most provident names in F1 history—you get a mere lick of carbon fiber and some nominal weight saving. It is not a track-day special. This is a track-day special.
Meet the TDF-1, a fairly unique proposition. It's a 2011/12-era Formula 1 car—an actual chassis raced at motorsport's highest level less than a decade ago—but with some shamelessly major changes to make it cheaper to run, simpler to maintain, and easier to drive. This is a car that's thrown originality clean out the window in the pursuit of something else entirely.
TDF is a Bedfordshire-based company whose staff has Mercedes, Williams, and Renault's F1 teams among their previous employers, and its aim here is to sell a bona fide F1 car you can run without a team of mechanics. You could even take it to a track day alone without trouble, they say.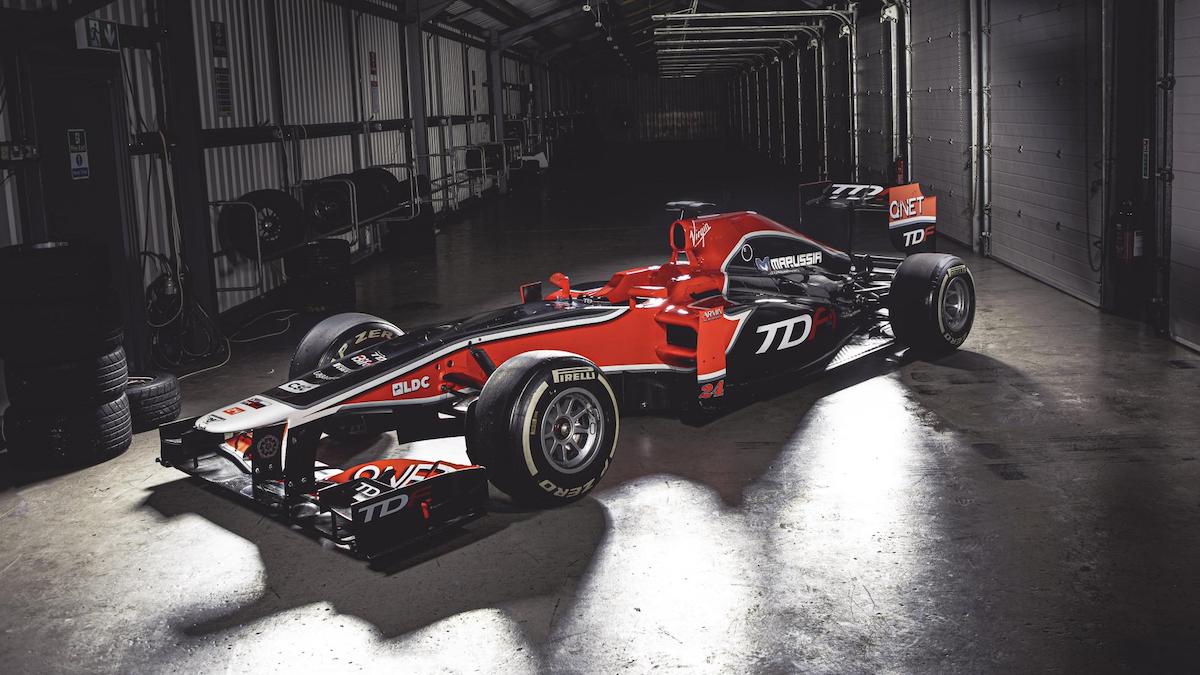 Continue reading below ↓
Recommended Videos
While the TDF-1 begins with either a 2011 Marussia or 2012 Sauber chassis, it gets a completely new powertrain. Gone is a high-revving 2.4-liter naturally aspirated V8, replaced with a 1.8-liter four-cylinder turbo that tops out at 9,000rpm. This is normally the kind of move that makes us harrumph; downsizing has hobbled far too many of our favorite performance cars and—indeed—the aural enjoyment of Formula 1 itself.
Here, though, revs and noise are ruthlessly traded for usability. Fewer revs means longer service intervals: The Mountune-developed engine in the TDF-1 only needs an inspection every 12 months or 2,900km, which isn't much worse than the majority of Mitsubishi Lancer Evos. A wider torque spread should make the whole thing less highly strung to drive than in its previous life, too, with little need to wring its neck when you're first getting to grips with its abilities, while the steering wheel is missing many of its distracting knobs and switches.
TDF promises around 90% of the power and thrills of the original. So, the new engine produces 600hp—enough for a 1000hp/ton power-to-weight ratio—and up to 4G in corners and 4.5G under braking. The DRS system remains, but its wing will now automatically close if it remains open into a corner, second-guessing the driver's mistake to prevent whoopsies. Top speed is a claimed 320kph+ and 0-60mph (97kph) takes under 2sec.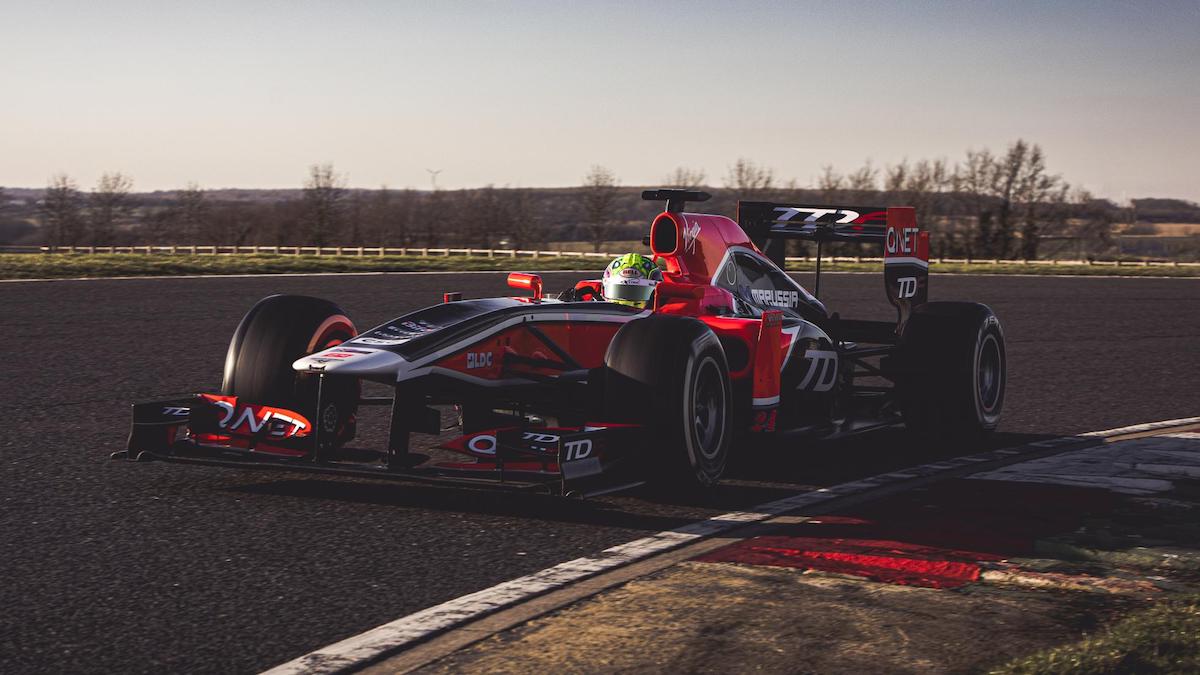 Soft, medium, and hard tires come from the car's original supplier (Pirelli) as do the 13-inch wheels they wrap around (OZ Racing). Every TDF-1 buyer will get a complete set of pit equipment and spares, as well as flight cases to transport the car around. While designed to run with one mechanic, an optional 'onboard start package' and radiator fans allow you to run your TDF-1 entirely by yourself.
The handling will be set up to your own preferences and the seat will built to your size. You'll also get bespoke driver training and use of TDF's F1-grade simulator, with your development overseen by W Series driver Jessica Hawkins. TDF will also organize track days at F1-grade circuits including Catalunya and Paul Ricard.
"We've worked hard to develop a range of setups that suit all levels of experience and ability," says Hawkins. "The end result is a package that helps drivers build confidence and start to push the limits of the TDF-1."
The price of all this? Um, £1.5 million (around P100 million). For which you could buy a McLaren Senna GTR and a Rodin FZED. But as performance cars with downsized engines go, this is probably the best-reasoned we'll ever encounter. Like the sound of it?
NOTE: This article first appeared on TopGear.com. Minor edits have been made.