Sad news if you're rooting for the mightily fast Tesla Model 3 that qualified at the top of its class for Pikes Peak this year—it's had a massive off at the infamously perilous hill-climb course. Watch the video below:
The good news is driver Randy Pobst is in fine fettle; try looking at the moment of impact in the video above and telling us the precariousness of the shunt doesn't send a shudder down your spine.
The incident has obviously derailed Unplugged Performance's attempt at sub-10min up the hill. "Today Randy took his first practice lap on the upper section way too hot, hit a huge dip, got airborne and here's the result," reads the tweet accompanying images of the wreck. "Most importantly, Randy is safe and our safety systems did their job. Heartbreakingly, our quest to break 10 minutes at Pikes Peak is unfortunately over."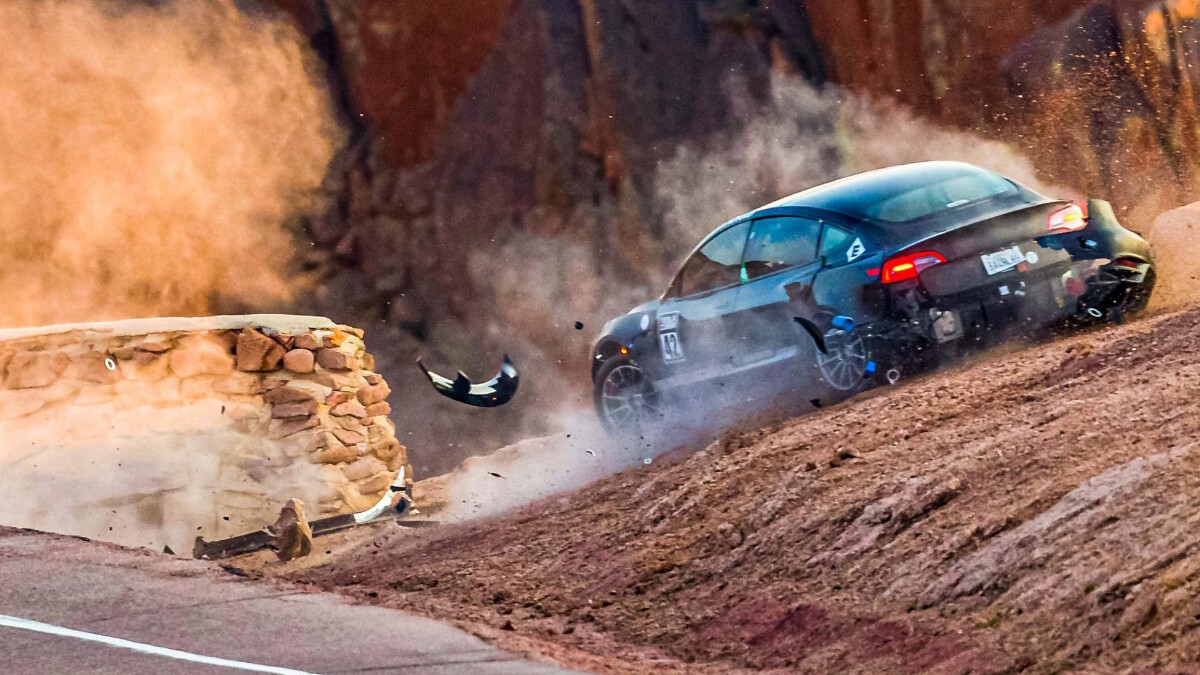 ADVERTISEMENT - CONTINUE READING BELOW ↓
Or is it? Turns out that Unplugged Performance will still make an attempt to compete this weekend. "We've just bought a new car," says company boss Ben Schaffer. "Head of Tesla Service in Colorado is driving it down to us right now. New car arrives in an hour. Pikes Peak rules require that we race the car we entered. Therefore, we can't use the new car. We will repair the frame of the old car and rip apart all of the components of the new car to rebuild the old car. Resurrection from the dead in progress.
"Ever seen a totaled car get rebuilt and raced in 48 hours? You're about to..."
Best of luck to the team, then. And in case you missed Pobst's scintillating run in qualifying, you can watch it below:
NOTE: This article first appeared on TopGear.com. Minor edits have been made.
ADVERTISEMENT - CONTINUE READING BELOW ↓
Recommended Videos