If you're viewing this on a mobile device and can't see the video, please click here.
Rallycross is the premier motorsport for the Internet generation, thanks to frenzied Vine-worthy races, plenty of crashes and lots of flames.
To this mix, then, please cordially welcome Ken Block's brand-new rallycross car, and its flashy new garbs.
Set to debut on his 600hp Ford Focus RS at the opening round of the 2016 FIA World Rallycross season this weekend, it's a funky livery courtesy of street and kinetic artist Felipe Pantone.
Having previously used eight-bit zebra patterns and awesome reflective wraps, Block has never been shy when it comes to liveries. But his latest--featured on his car developed by Ford Performance, Hoonigan Racing (Block's own outfit) and M-Sport (the folks responsible for Ford's WRC entries)--is his most out-there yet.
Designed to look like a wall in a trendy part of Shoreditch, the Argentinean-born Spanish street artist spent eight days making the livery at the Hoonigan headquarters in Long Beach, California.
He didn't just spray straight onto the car, though. Instead, he got his cans out and produced original artwork on canvas, then fed the designs to a computer to be digitized, before they were wrapped onto both Block's and teammate Andreas Bakkerud's cars.
The livery is a cocktail of geometric patterns, bold colors, intricate fades and trippy kinetic art to convey speed and motion. Or something like that.
The car is as potty as the paint that cloaks it. KB and his chums at M-Sport have collated their learnings from Le Mans, WRC and NASCAR projects to create a beast.
ADVERTISEMENT - CONTINUE READING BELOW ↓
The EcoBoost engine is wound up to over 600hp, has a four-wheel-drive system so effective it can shoot off the line and hit 0-100kph in less than two seconds, and a suspension setup capable of handling both tarmac and the loose stuff at the same time.
If you want to see Block and his new car's clothes, you can check out the first round of the FIA World Rallycross Championship, taking place in Montalegre, Portugal, on April 16 and 17. For now, watch the video above.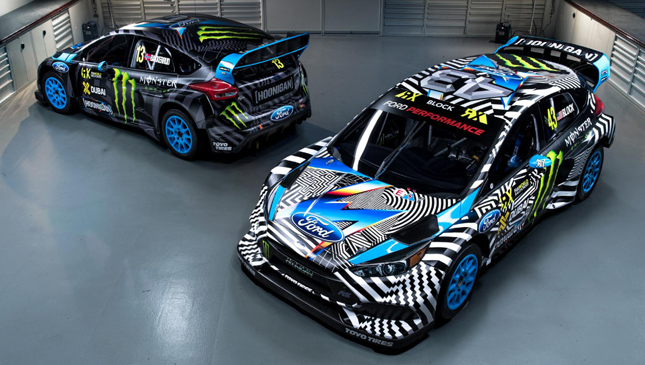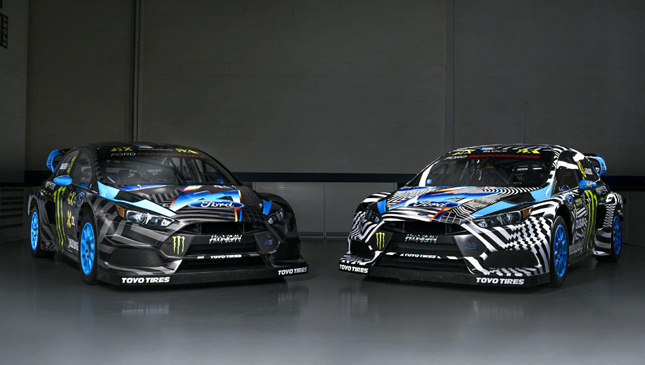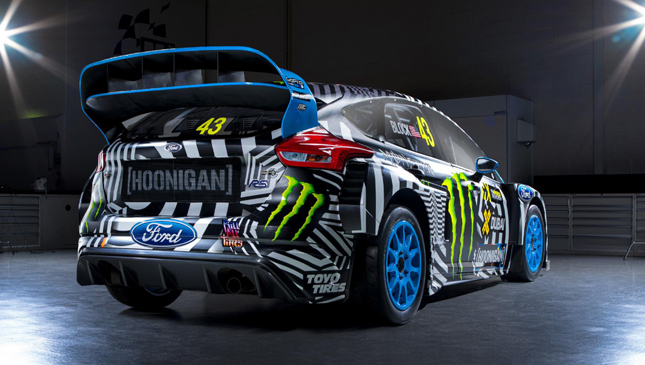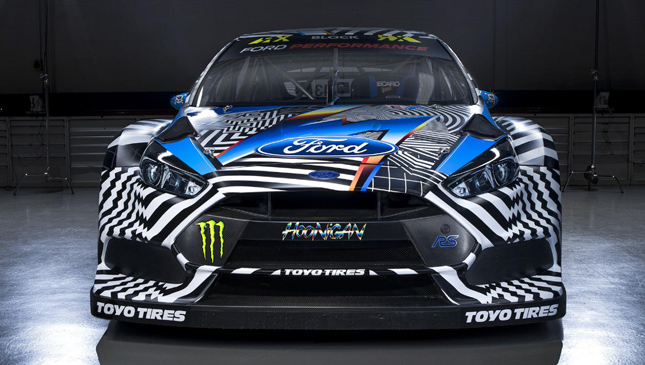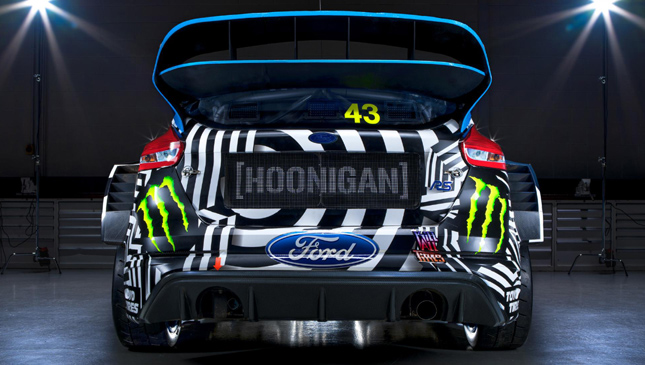 ADVERTISEMENT - CONTINUE READING BELOW ↓
NOTE: This article originally appeared on TopGear.com. Minor edits have been made.