On regular days, the Nürburgring sees a wide range of vehicles do a lap or two. There's the 'usual' Porsche 911 and BMW M3, as well as some oddities such as pickups and base model economy cars. But during last week's 24 hour race, there was one car that you'd say would be one of the least likely to take on the Green Hell.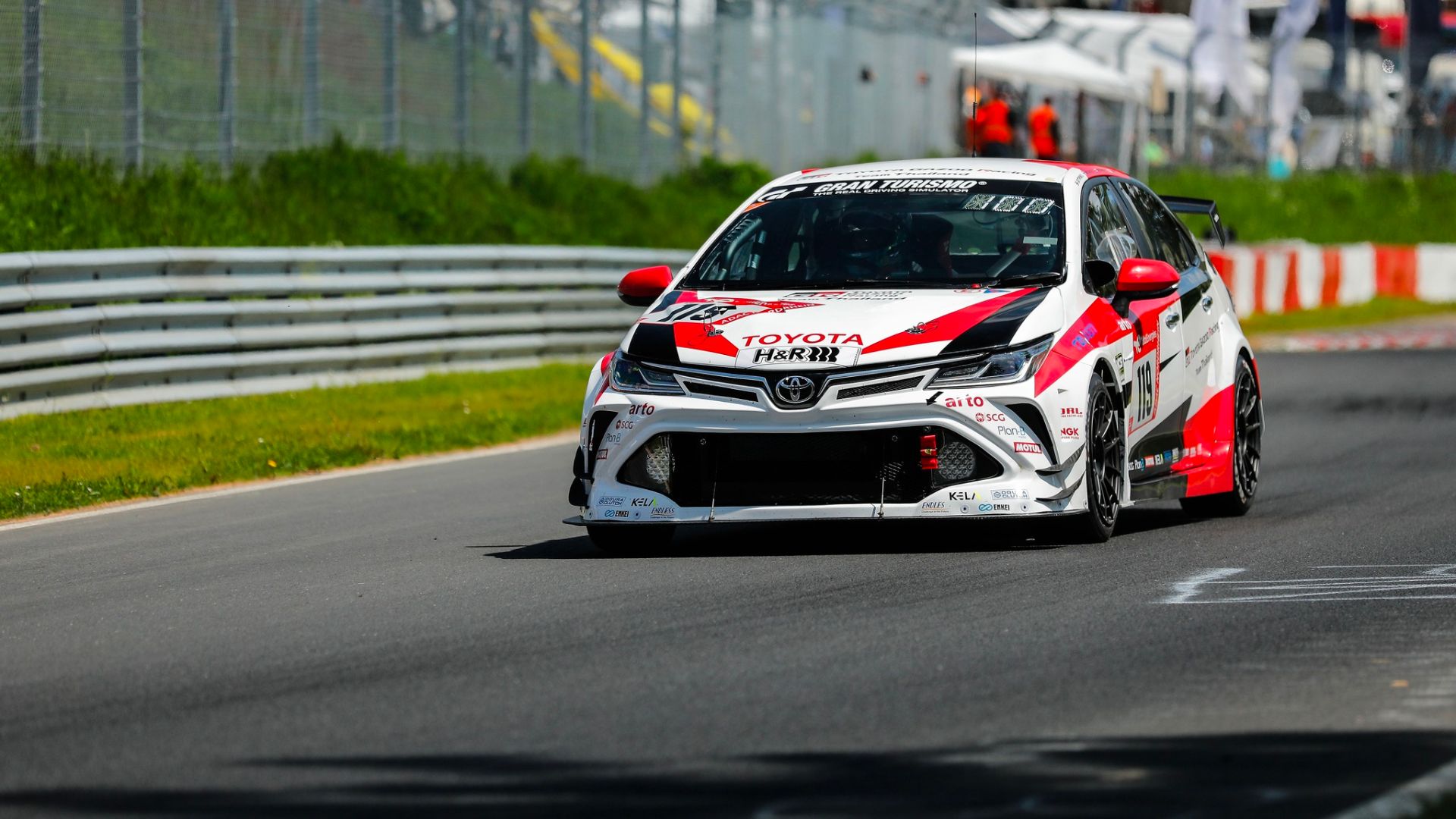 That car was a Toyota Corolla Altis run by Toyota Gazoo Racing Team Thailand (TGR Team Thailand), and it just survived the entire 24 hour run. Not only that, but there were also two that did the endurance race and finished 1-2 in class. And yes, a Corolla Altis race car does exist. We were just as amused when we saw it in the livestream of the race.
OTHER STORIES YOU MIGHT HAVE MISSED:
Over in Abu Dhabi, one highway was a minimum speed limit of 120kph
LTFRB calls on habal-habal riders to join motorcycle-taxi pilot run
ADVERTISEMENT - CONTINUE READING BELOW ↓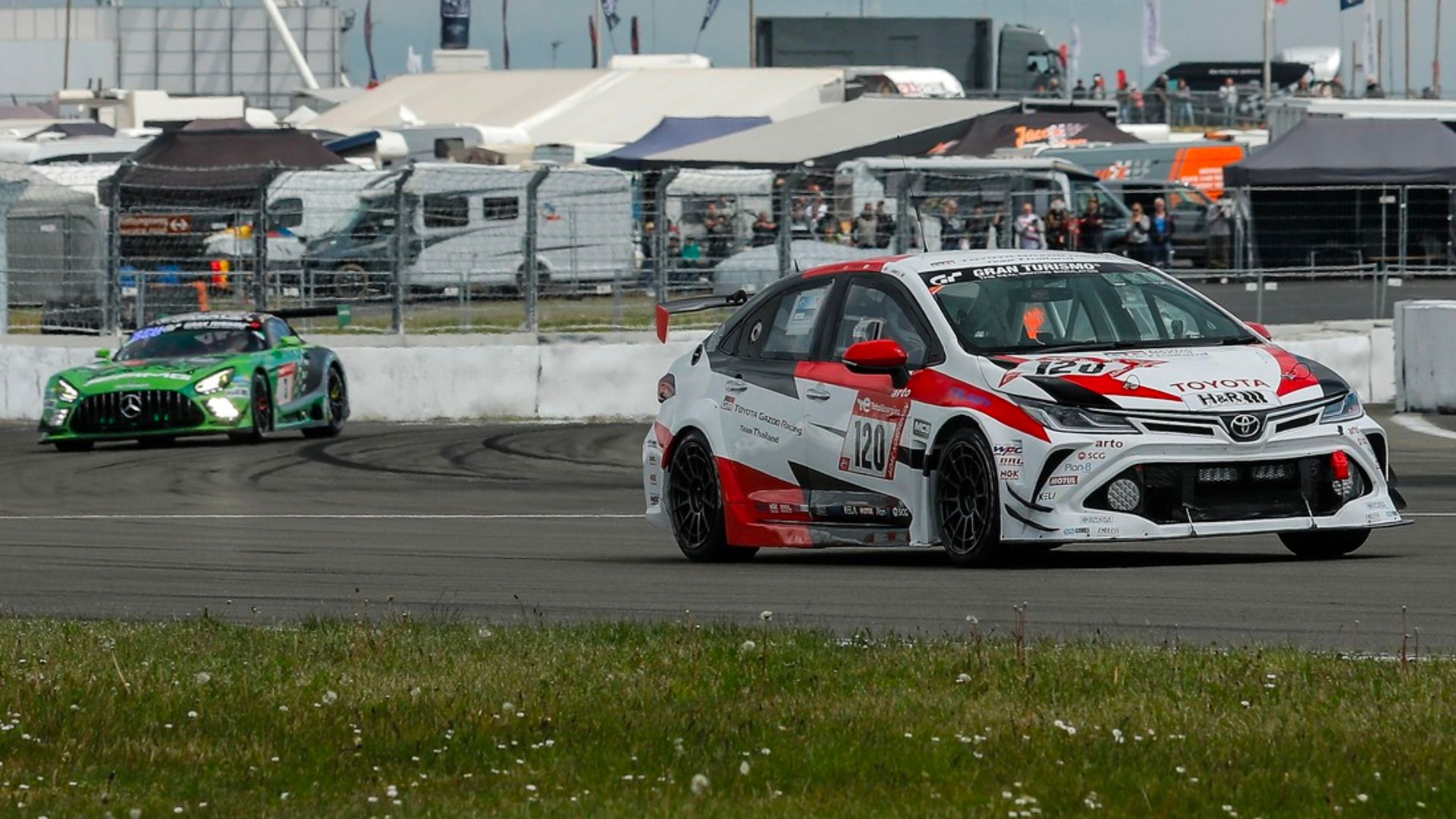 This isn't the first time TGR Team Thailand ran the race. In fact, this isn't the first time it won the tough endurance event with the humble Altis. The Altis has won its class for the fourth year in a row, spanning from 2019 to 2023. Taking the win this year is car 119, piloted by Suthipong Samitchart, Nattawut Charoensukhawatana, Nattapong Hodthong, and Manat Kula Palanont. Bringing it home in second for a 1-2 finish in class was car 120, driven by Chen Jian Hong, Karn Supapong, Naoki Kawamura, and Krit Wasurat.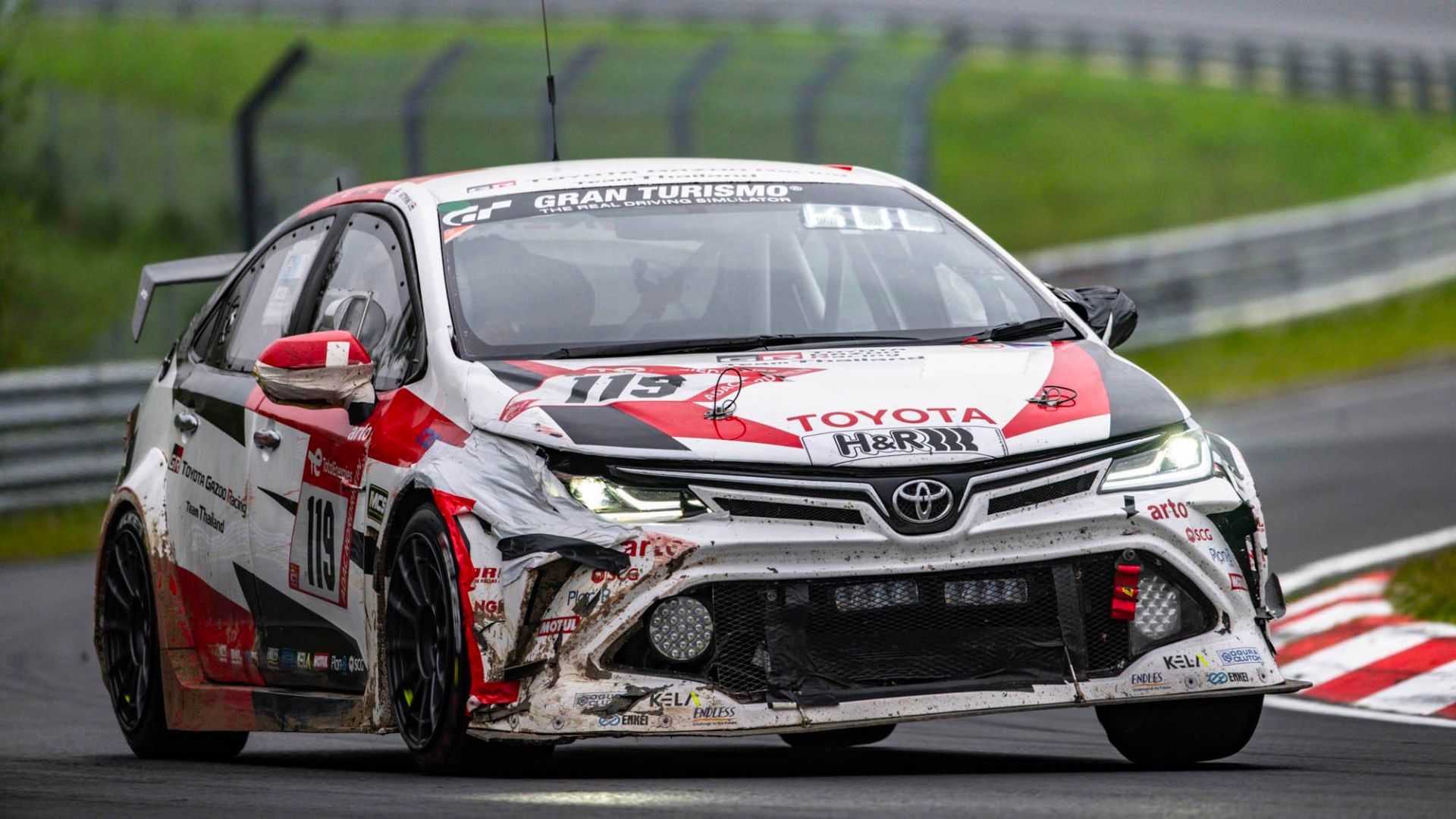 The winning team, car 119, finished the race with a less than pristine Altis. It had battle scars on the front, scrapes on the sides, and its side mirrors held together by duct tape. Nonetheless, car 119 took the win despite on-track scuffles and damage. Car 120 on the other hand looked much fresher. Both cars completed 125 laps and ran 3,180 kilometers in 24 hours in full race pace. Car 119 and car 120 did not experience any mechanical issues.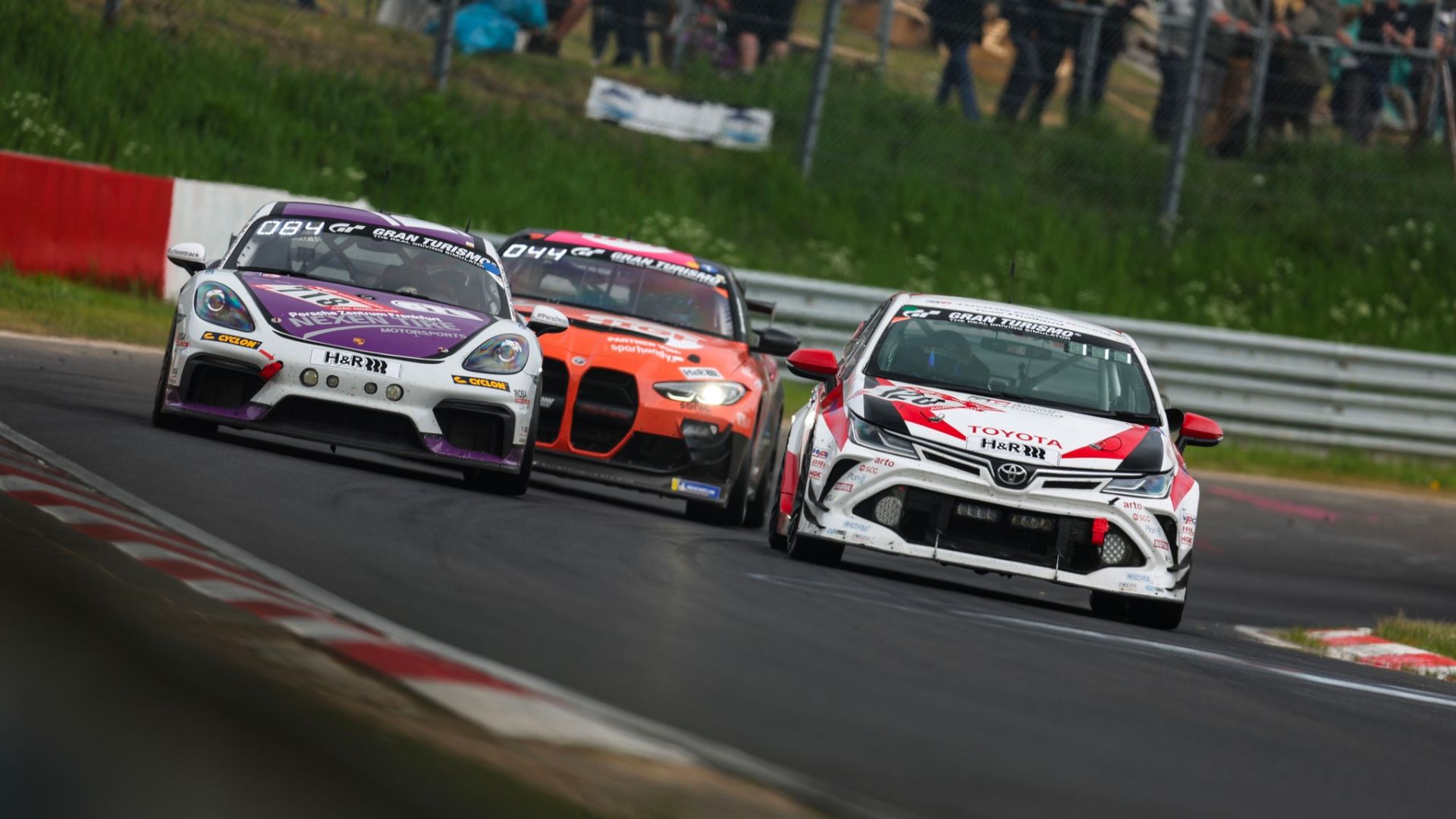 As for the race-prepped cars, it's essentially a standard Thai-market Corolla Altis. The specs are unknown, but it appears to use the 1.8-liter engine from the non-hybrid Corolla Cross, which is the base engine for Thailand. The CVT also seems to be swapped out in favor of a sequential gearbox. The racing-spec Altis is also stripped out, has aero mods, an upgraded cooling system, and rides on chunky slick tires.
ADVERTISEMENT - CONTINUE READING BELOW ↓