Toyota Hilux fans are going to be very happy campers today.
The 2019 Dakar Rally has come to a close, and the Japanese carmaker's iconic pickup, in Gazoo Racing guise, has come out on top. This is also the first time the manufacturer has won in the cars category.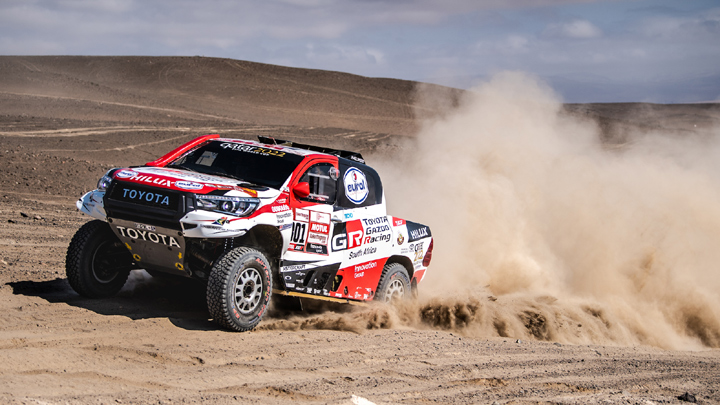 Manning the winning truck was the duo of Nasser Al-Attiyah—also referred to throughout the competition as 'The Prince of the Desert'—and co-pilot Mathieu Baumel. This marks Al-Attiyah's third Dakar Rally win, and the Qatari racer's experience showed: His vehicle bested its rivals in three out of the competition's 10 stages.
"One by one, the 'Prince of the Desert' distanced his direct rivals, striking a big blow on his adversaries on the Super Ica stage (stage 8), where he took care to start a considerable distance behind his rivals," the Dakar Rally post-race press release reads.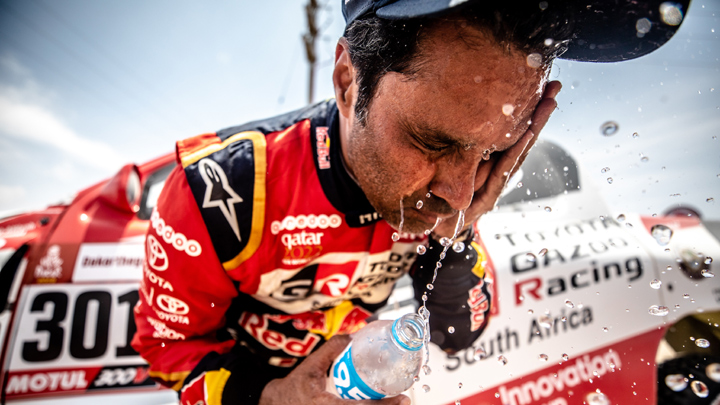 "Always in control, the boss of the race observed his pursuers do battle in the dunes, whether it was Stéphane Peterhansel, Sébastien Loeb, or Nani Roma, before setting the historical record straight in Lima."
Damn. It has to take some serious skill to stay ahead of the likes of Sébastien Loeb. Of course, Al-Attiyah had the vehicle to match his skill set, too. The winning Gazoo Racing Hilux entered the race packing a mid-mounted V8 engine and a souped-up suspension.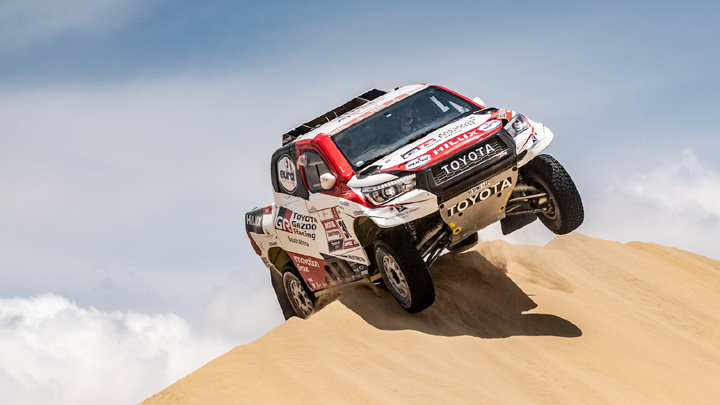 Congratulations to Al-Attiyah, Mathieu Baumel, and of course, Toyota Gazoo Racing for conquering the world's most grueling race. Were you guys rooting for this duo (or this vehicle) throughout the competition?