Toyota Motor Philippines (TMP) recently concluded its first-ever sim racing tournament, the GR Supra GT Cup. It was the replacement—for lack of a better word—for the Toyota Vios Racing Festival that would have pushed through as planned if not for the COVID-19 outbreak.
It was TMP's way to safely bring the waku-doki experience to Toyota fans and customers amid this pandemic. But now that the tournament has drawn to a close, we can say with confidence that TMP did more than merely keeping its tradition alive—it also gave sim racing the recognition it deserves.
You see, this kind of competition isn't very prevalent here on our side of the globe. That said, the Philippine sim racing scene is, in fact, alive and kicking. And with the success of the Philippine leg of the Toyota GR Supra GT Cup, there's one thing that's been made clear: There's a place for sim racing here in the Philippines.
Toyota's recent tournament gave publicity to a sport that many people may actually want to start venturing into. Unlike real-life racing, sim racing lets people experience some action behind the wheel without putting their lives at risk. Plus, it's much more accessible and relatively more affordable as well, and all these make it a lot more feasible for aspiring racers or simple enthusiasts alike.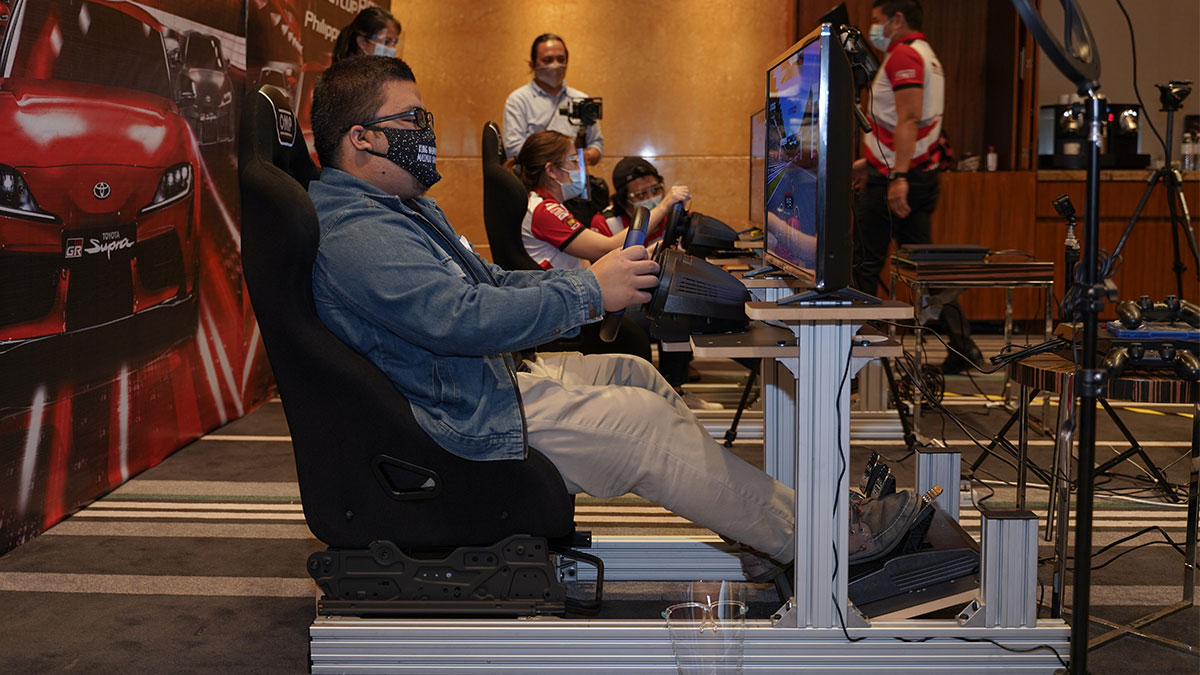 Now, this doesn't mean that there's no longer a need for a competition like the Vios Racing Festival, because that most certainly isn't the case. What we're saying here is that there's an opportunity for these two to co-exist, even after this pandemic blows over and when the VRF is finally back in full swing.
So, here's to hoping that TMP will continue to host sim racing tournaments for everyone to enjoy, and that other carmakers will eventually follow suit.