The Toyota Prius is automotive spreadable yeast extract. It's loved by Uber drivers and Dirty Mike and the Boys, but loathed by people who appreciate decent driving dynamics and doors that are a gauge thicker than a sardine can's lid. However, you can't argue with the stats. Being the all-time best-selling hybrid in the world, Toyota has shifted a bucketload of them. Well, quite a few buckets.
But stats aren't cool. What is cool are big wings, slick tires, and a 500hp 5.4-liter V8 from the Lexus RC F GT3 car. And that's the treatment the Prius has just had.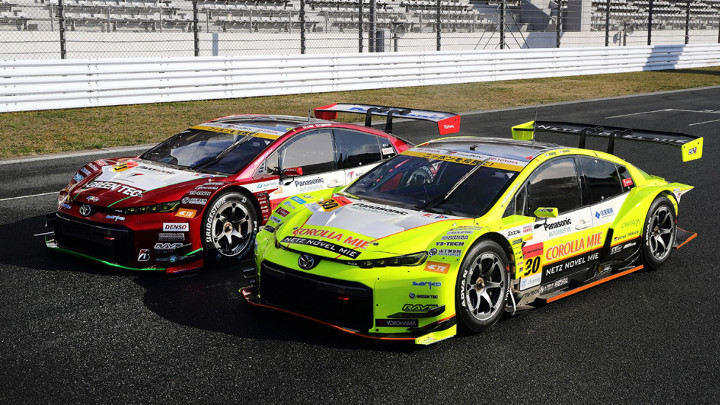 ADVERTISEMENT - CONTINUE READING BELOW ↓
ADVERTISEMENT - CONTINUE READING BELOW ↓
Recommended Videos
It's a new high-performance suit of armor so the Prius can race in the fastest race series in the world for road-going cars: Japan's spectacular Super GT series. Consisting of seven rounds at circuits throughout Japan—with an eighth mid-season event held in Thailand—it's the toppiest of top-flight touring car series.
How fast is fast? Put it this way: Maserati tried to enter its MC12 racing car a few years back into Japan's Super GT500, but it was deemed too slow (by almost a second a lap, entirely down to aerodynamics in corners). So it's a lot more akin to DTM—the regs are actually smashed out in unison—but the GT cars are about 2sec a lap quicker than those guys too. Which is a lot.
ADVERTISEMENT - CONTINUE READING BELOW ↓
The series is split into two categories: the halo GT500 class, populated by the most powerful machines and usually reserved for manufacturer-backed teams, and the GT300 class, where teams have total freedom with aero, suspension, and gearbox design so is a hit with privateer teams and tuners. That's where these two Prius plug-in hybrids will do battle. But they're by no means standard.
Only the A- and B-pillars, half of the roof, some of the floor pan, and elements of the front bulkhead remain of the road-going car. The rest is simply chopped out and put in the bin. That's where the eco-friendly drivetrain has ended up to. It was ripped out and replaced by a honking great 500hp V8 from a Lexus RC F GT3 car, as the rulebook states that any powerplant made by the vehicle's manufacturer can be used. A fine choice, then.
ADVERTISEMENT - CONTINUE READING BELOW ↓
So, up front (new regulations dictate that it must remain where the standard engine does) is a 5.4-liter eight-banger. But, interestingly, it remains a petrol-electric hybrid. Yep, just like Toyota's LMP1 car, the GT300 uses e-power as well as traditional motion lotion, but on a smaller scale. It's the same hybrid system from the JDM Toyota Crown Hybrid. But, unlike the production car, the battery pack (an experimental capacitor) is housed where the [Uber] passenger would normally sit.
ADVERTISEMENT - CONTINUE READING BELOW ↓
The two cars are being championed by APR Racing, with Hiroaki Nagai and Max Orido at the controls (not at the same time) of the highlighter-yellow #31 car, while the red #31 car is being piloted by Koki Saga and Yuhki Nakayama.
Now, if all Priuses looked like this, don't you think they'd sell even more? We sure do.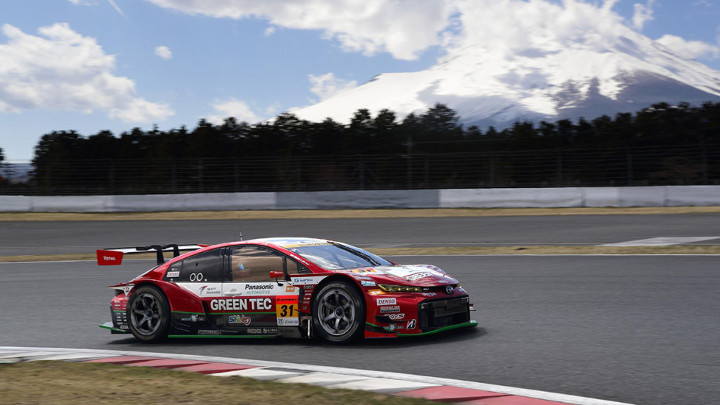 ADVERTISEMENT - CONTINUE READING BELOW ↓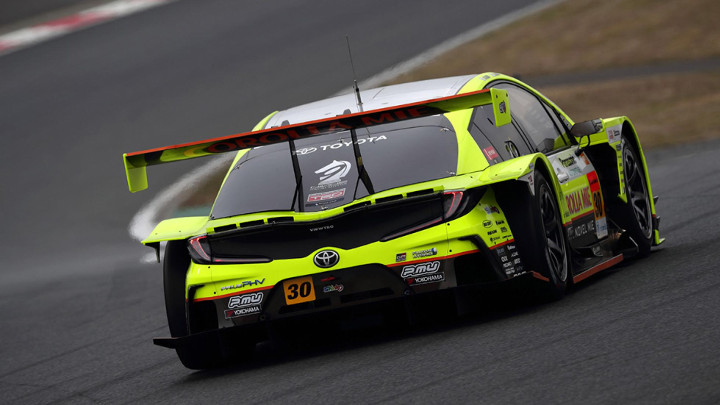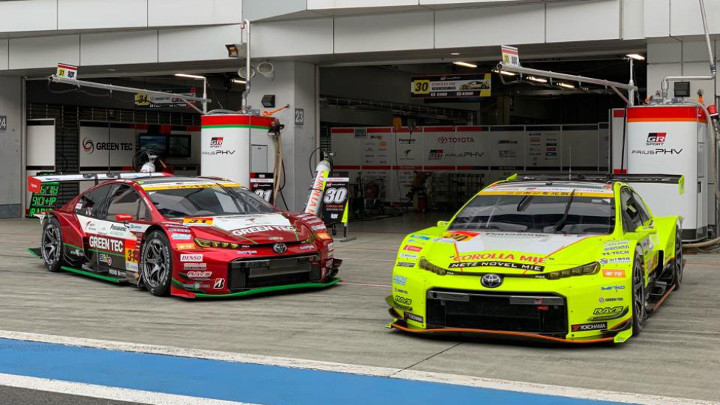 ADVERTISEMENT - CONTINUE READING BELOW ↓
NOTE: This article first appeared on TopGear.com. Minor edits have been made.