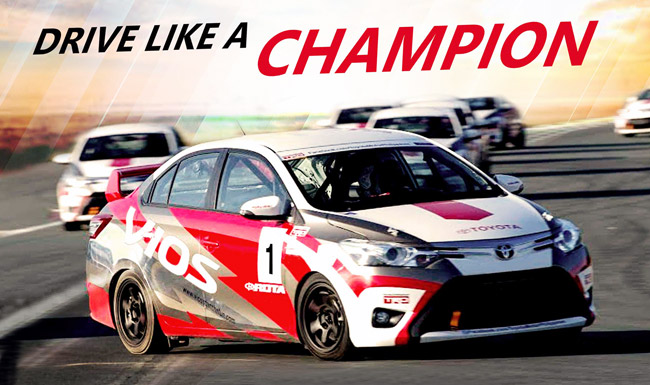 Following the successful staging of the Vios Cup exhibition race in January, the Toyota Racing School is now accepting students for its basic and advanced circuit classes. The school promises to let students have the "true waku doki experience."
For the basic circuit car class, students are introduced to auto racing, "with a focus on the basic techniques and skill application." The program starts with a short classroom session before the participants are taught on track the basics of racing (like threshold braking and downshifting).
As for the advanced circuit car class, this is open to participants who will be participating in the Vios Cup "or who just want to have an in-depth racing experience." The class includes a briefing on race safety, race start procedures, and passing techniques. Graduates of the class will reportedly be given a certificate of eligibility to participate in the Vios Cup race and a recommendation letter for the participant to be granted a racing license by Automobile Association Philippines.
According to Toyota Motor Philippines, both basic and advanced circuit classes will include manuals and registration materials, helmet and racing suit, use of the Toyota Vios Cup race car and the racetrack, snacks and drinks, and a certificate and gift pack. In addition, advanced class participants will also be given special training equipment.
Continue reading below ↓
Recommended Videos
Lessons for the basic circuit car class will begin on March 30, with the other dates scheduled for April 26, May 10, June 7, July 19 and September 10.
To join either the basic or the advanced classes, the participants must know how to drive a car with a manual transmission. Also, while underage participants are welcome, he or she must have a guardian or adult present during the classes.
If you'd like to join the Toyota Racing School, you can contact the Vios Cup secretariat at (02) 820-4203 local 205, or e-mail them at toyotaracingschool@gmail.com.