The pandemic has put a stop to major racing events the world over, and the local racing scene is no exception. If not for this COVID-19 crisis, we would have been getting our dose of waku-doki action courtesy of the Toyota Vios Racing Festival (VRF) by now.
In light of the situation, carmakers and racing organizations have started hosting virtual sim-racing events instead. Toyota Motor Philippines (TMP) is set to do the same, as it has announced that it will be launching its latest online e-sports program, the GR Supra GT Cup Asia – Philippines.
"Safety of our customers, employees, and fans are always at the top of our priority," expressed TMP president Atsuhiro Okamoto. "But we also recognize the value of waku-doki spirit in everyone! This is a great way to sustain the excitement of motorsports program in the Philippines in a safe environment."
This will be held under Toyota's Gazoo Racing motorsports program. The entire event will be held online and open to the public. Anyone aged 18 and above may join, and competitors will race using no less than the Toyota Supra.
The race is expected to begin sometime July, and the winners will get a chance to compete in the GR Supra GT Cup – Asia regional finals.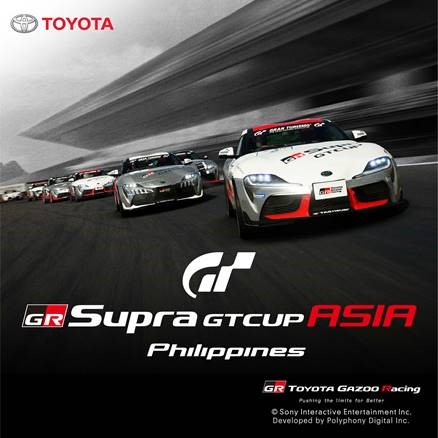 "We look forward to a better 2021 Vios Racing Festival Season where we can go back to the tracks again and feel the heat and excitement. But for now, we invite everyone to join the GR Supra GT Cup Asia E-Sports Program," added Okamoto.
TMP said that it will reveal more details on this upcoming virtual tournament soon, so watch this space for further updates.