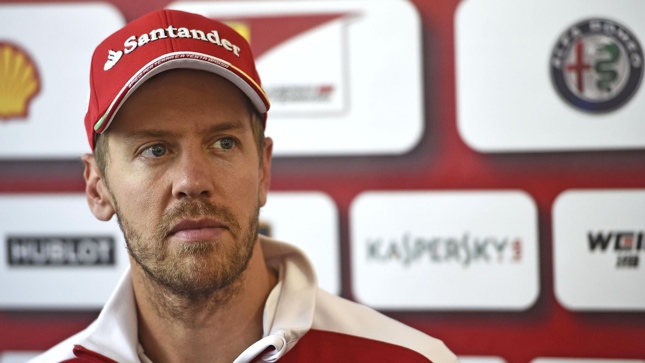 Still think modern Formula 1 drivers are too constrained? While Lewis Hamilton kept his title hopes alive by winning his 51st Grand Prix in Mexico, ahead of Nico Rosberg, elsewhere his rivals were having very public meltdowns.
Both Fernando Alonso and Sebastian Vettel—with six world championships between them—slipped the PR leash in spectacular fashion during the Mexican Grand Prix, and let rip.
Early in the race, Alonso determined, in response to a radio call from his race engineer, that his McLaren wasn't good enough to even be in the race. But it was Vettel who really turned the air blue, including an incredible outburst at F1 race director Charlie Whiting, as the Ferrari driver tangled with Red Bull's Max Verstappen over the final podium position.
Continue reading below ↓
Recommended Videos
Vettel was furious that Verstappen hadn't been ordered to cede third place, after cutting a corner on lap 68, while he was fighting a rear-guard action against Daniel Ricciardo in the other Red Bull that turned increasingly desperate.
Verstappen was duly penalized, initially promoting Vettel to a much-needed third, only for the German to fall foul of a new rule that states that 'any change of direction under braking which results in another driver having to take evasive action will be considered abnormal and hence potentially dangerous to other drivers. Any such move will be reported to the stewards.'
Vettel was given a 10-second penalty, dropping him to fifth, and had two penalty points added to his race license, heaping further ignominy on him. These are difficult times for the German former wunderkind, whose generally sunny disposition and quick sense of humor is being sorely tested in the uniquely high pressure cooker that is under-par Ferrari.
He wouldn't be the first established name to find himself rattled by the new breed; Senna had severe misgivings about Michael Schumacher in the run-up to that fateful weekend at Imola in 1994, for example, and Verstappen in turn shows no sign of dialing back on the aggression. Nor should he: he's a racing driver.
Vettel's radio rant has drawn sharp criticism from all sorts of quarters, including his former mentor, Red Bull's imperious Dr. Helmut Marko.
The question is: do you expect your sporting heroes to rise serenely above the intense heat of competition, and do what Ricciardo suggests—think twice before pushing the radio button and letting rip with a volley of expletives?
Or, is this a welcome glimpse of the human being beneath the armor, a short, sharp blast of exactly the sort of thing that F1 so often lacks?
Here's a transcript of Seb's potty-mouthed rant below:
Vettel's Mexican GP transcript:
Vettel: 'Move, move for f***'s sake. He's a ****, that's what he is.'
Vettel: 'I mean, am I the only one or are you not seeing what I'm seeing!? He's just backing me off into Ricciardo [****].'
[A short while later, following a rather robust defense of his position from a hard-charging Ricciardo]
Vettel: 'Honestly, I'm going to hit someone I think I have a puncture, rear left.'
Riccardo Adami (Vettel's race engineer): 'Tires are fine, tires are fine.'
[A short time later, moments before Race Control penalizes Verstappen]
Ricciardo Adami: 'Charlie said…Charlie said…'
Vettel: 'You know what, here's the message to Charlie: f*** off! Honestly, f*** off!'
[Maurizio Arrivabene, Ferrari's Team Principal, then intervenes]
Vettel: 'He has to give me the position. End of the story.'
Maurizio Arrivabene: 'Sebastian, Sebastian, calm down, calm down. They are under investigation. I know that it is not fair but calm down. Put your head down and we talk afterwards.'
Vettel: 'OK, copy Maurizio.'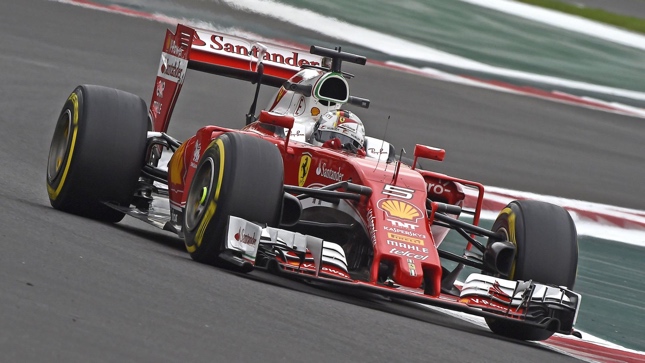 NOTE" This article first appeared on TopGear.com. Minor edits have been made.