If you're viewing this on a mobile device and can't see the video, please click here.
On November 13 this year, physical therapist Allan Lim sent us the following message:
Hi, Top Gear. I'm from Subic Bay, and the Vios Cup is going to be held here on November 28-29. Finally, I will get to see a real race. Because of work and other obligations, I don't get to enjoy motorsport events even if I live near Clark International Speedway. I've also been saving for a race course with the Tuason Racing School. I wrote hoping to request for VIP access to the Vios Cup race for me and my wife (who is a car enthusiast, too). I hope you can grant me this early Christmas present--a simple gift to a diehard Top Gear fan. Thank you.
Now, you might think we're all this cool group of car guys who can't be bothered with sentimental stuff like this. On the contrary, we have just the soft spot for stories like Allan's.
ADVERTISEMENT - CONTINUE READING BELOW ↓
So we contacted Traffic Stopper Jade Sison of Toyota Motor Philippines to inquire about the possibility of accommodating a reader's humble request. And because Jade and Toyota are awesome, they said yes before we could even compose an emotional paragraph to try and convince them.
To cut the story short, Allan and his better half were given VIP reception at the last race of the 2015 Vios Cup season. Allan was even graciously allowed by his wife to take selfies with Vios Cup celebrity drivers Joyce Pring and Jasmine Curtis-Smith. Talk about some guys having all the luck.
After the race, Allan wrote us again and sent us a souvenir photo:
Thank you very much for granting my request. God bless the people of Top Gear Philippines. You have big hearts. Salamat po nang marami. Yahoo!!!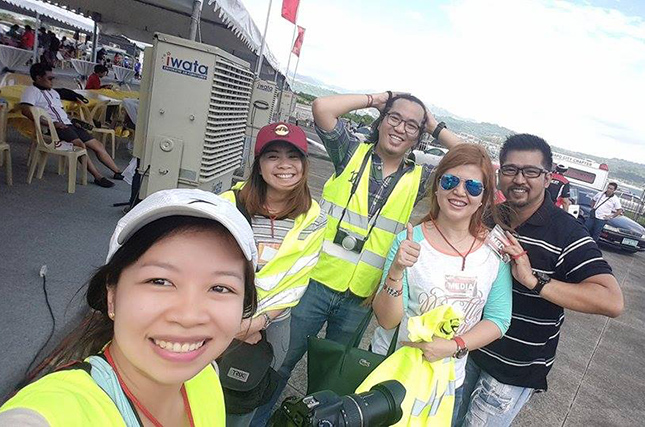 ADVERTISEMENT - CONTINUE READING BELOW ↓
Recommended Videos
Watch our video of Allan's day at the Vios Cup.