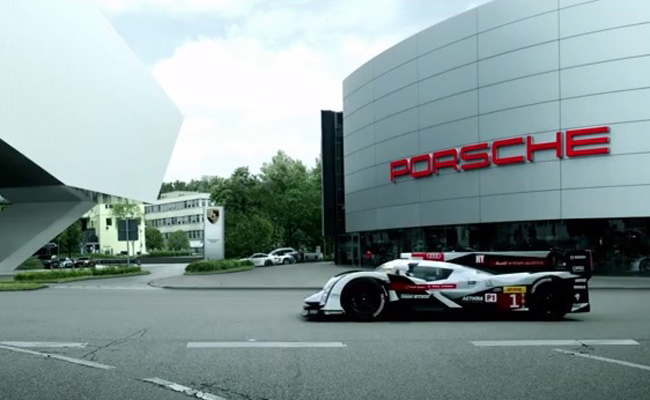 In July 2011, we reported that Porsche was coming back to the legendary 24 Hours of Le Mans in 2014. Well, that time has come with this year's race kicking off on June 14.
Now, Audi has ruled the annual event in 12 of the past 14 years. Porsche, on the other hand, is the most successful car manufacturer to compete in Le Mans with 16 overall titles under its belt.
Still, that didn't deter Audi from giving its fellow German carmaker a friendly welcome by driving to Porsche's home in Zuffenhausen and giving it a smoky message.
Watch the video below to see what we mean.
If you're viewing this on a mobile device and can't see the video, please click here.
Continue reading below ↓
Recommended Videos