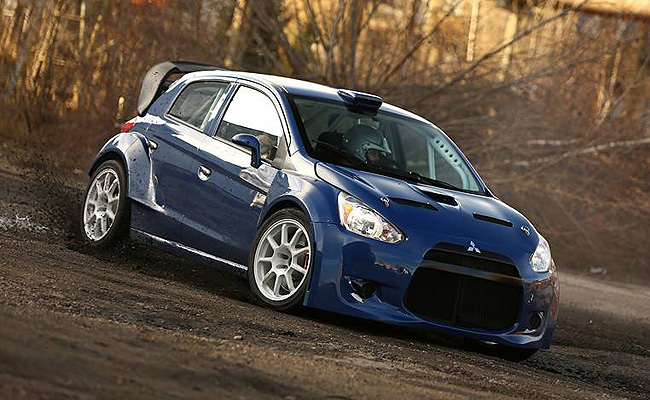 In September, Ralliart Sweden revealed a Mitsubishi Mirage-based rally car it hopes to enter in the 2015 World Rally Championship 2, a companion rally series to the premier World Rally Championship.
It has been three months since then and nothing new has come out about the car. Well, it seems Polish tuning car company Dytko Sport has gone its own way to create one.
Using a Mirage hatchback as donor platform, Dytko Sport fitted it with the mechanicals of a Lancer Evolution X, like its engine, suspension and transmission. If that sounds interesting enough for you to ask how much that would cost, it's a cool 39,000 euros (over P2.12 million).
According to Dytko Sport, it can upgrade the car even further by giving it a sequential gearbox, a Motek ECU, Reiger suspensions, and larger brakes.
If you want to see how the Dytko Sport-tuned Mirage/Evolution X hybrid looks like in action, watch the video below.
Photo from Dytko Sport's Facebook page
If you're viewing this on a mobile device and can't see the video, please click here.
Continue reading below ↓
Recommended Videos