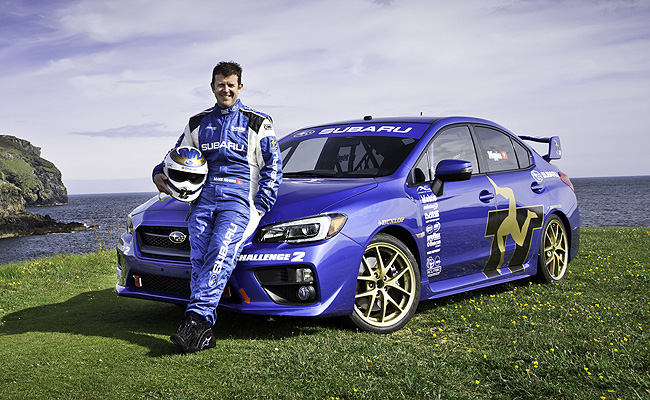 Earlier this month, we reported that former British rally champion Mark Higgins has broken the lap record for production cars on the Isle of Man TT course in the all-new Subaru WRX STI with a time of 19 minutes and 26 seconds--about 30 seconds faster than the record he set in 2011 with the previous model.
Apparently, that wasn't enough for Higgins. Subaru has just released a short, seven-minute video where he sets a time of 19 minutes and 16 seconds--10 seconds faster than the record he just recently set.
"Watching the new video provides an insight into what it is like to drive this course flat-out," said Higgins. "The buildup to the lap is very intense and it is a fight the whole way around. I learn more every lap I take. The final run I was able to do a much cleaner lap. Just an amazing experience, and I hope everyone enjoys the video."
ADVERTISEMENT - CONTINUE READING BELOW ↓
So, while we're waiting for the "full, unedited in-car driver point of view of the entire record lap with commentary," which Subaru promised it would release soon, watch the condensed version of his record-breaking run below.
If you're viewing this on a mobile device and can't see the video, please click here.
ADVERTISEMENT - CONTINUE READING BELOW ↓
Recommended Videos