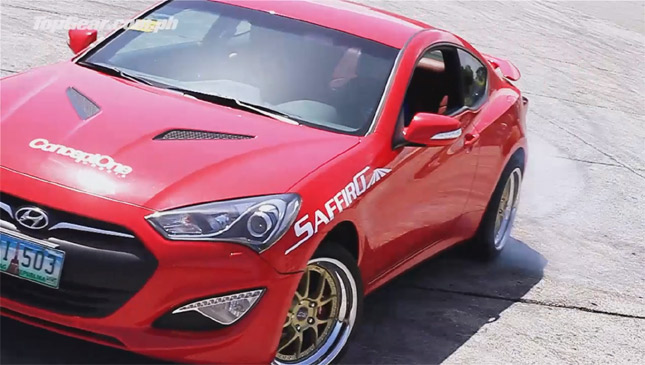 One fine day, our writer Niky Tamayo was coerced to learn the art of driving sideways for our magazine. Thanks to the Hyundai Lateral Drift media event, he caught up with the organization behind the decade-old series to help him perform donuts.
"We want to bring the championship closer to the people," said Lateral Drift Productions president Charlie Cruz. "We want to make it more engaging."
Before you take on Drifting 101, you might want to take in the fun by being a spectator in the next round, which is happening on July 4 at the Philippine Arena.
"I'd compare the process to learning how to bike, but your mouth doesn't taste like burnt rubber after a few rounds on a bicycle," Niky, who used a Hyundai Genesis Coupe for the exercise, wrote in his magazine article. "I don't hit Gio Rodriguez (defending Hyundai Lateral Drift champ) or the cameraman. That's the more important part."
ADVERTISEMENT - CONTINUE READING BELOW ↓
If you'd like to know more about how Niky fared, grab a copy of our June 2015 issue, or download the digital version. For now, enjoy the video below.
If you're viewing this on a mobile device and can't see the video, please click here.
ADVERTISEMENT - CONTINUE READING BELOW ↓
Recommended Videos