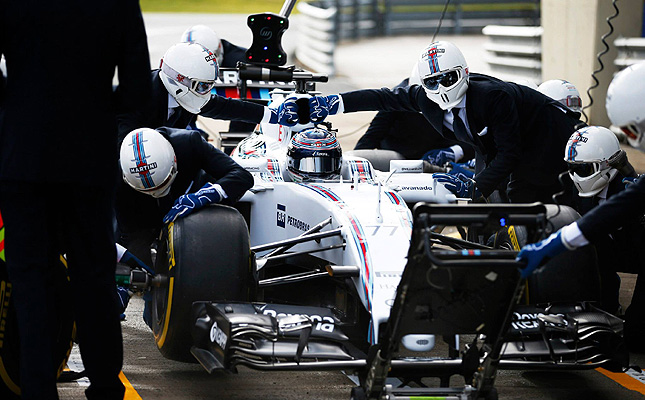 With the 2015 Formula 1 season starting this weekend, F1 teams are busy announcing their latest partnerships with all sorts of brands. The coolest we've seen so far--at least on video--is that between the Williams F1 team and men's wear manufacturer Hackett.
In the video, the entire Williams F1 pit crew executes a standard pit stop of Valtteri Bottas's FW37 race car. What's unusual about it is that they are all impeccably dressed in their suit-and-tie combo, Alpinestar shoes and gloves, and RuRoc safety helmets. We doubt the suits are fireproof, though. If they were, it would be awesome to see the team dressed liked that even on race day this weekend.
Anyway, check out the coolest-looking Formula 1 pit crew in the video below.
Photo from Williams F1 Team's Facebook page
If you're viewing this on a mobile device and can't see the video, please click here.
ADVERTISEMENT - CONTINUE READING BELOW ↓