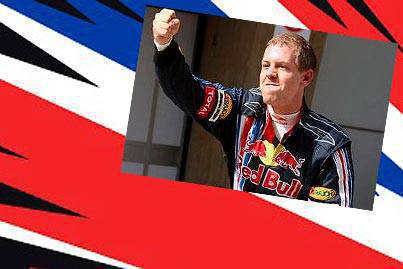 Red Bull drivers charged to finish with a 1-2 victory at the British Grand Prix last weekend.
Observers said Sebastian Vettel had been unstoppable right from the start and never let go of his pole position until the chequered flag as waved to mark what could be the last Formula One race on the Silverstone Circuit.
"Every single one, it doesn't matter here in the factory or at the track, has been working very hard and it has been tough to get this car where it is now so, especially the update we had for here was pretty much on the edge but we made it and I think it totally paid off," Vettel said in the post-race press conference. "Results are the best way to say thank you to every single one."
Vettel was 15.1 seconds ahead of his teammate Mark Webber. It was the second 1-2 win for Red Bull after the team's victory in Shanghai, China.
ADVERTISEMENT - CONTINUE READING BELOW ↓
Webber pushed past Brawn GP's Rubens Barrichello, who settled for the third spot. His teammate Jenson Button--a constant podium-placer since the start of the 2009 season--ended on sixth.
Despite his drop off the podium, Button remained on top of the driver's board with 64 points, followed by Barrichello with 41. Red Bull's Vettel is on third with 39 points, while Webber follows with 35.5.
Complete result of the British Grand Prix:
1. Sebastian Vettel (RBR-Renault)
2. Mark Webber (RBR-Renault)
3. Rubens Barrichello (Brawn-Mercedes)
4. Felipe Massa (Ferrari)
5. Nico Rosberg (Williams-Toyota)
6. Jenson Button (Brawn-Mercedes)
7. Jarno Trulli (Toyota)
8. Kimi Raikkonen (Ferrari)
9. Timo Glock (Toyota)
10. Giancarlo Fisichella (Force India-Mercedes)
11. Kazuki Nakajima (Williams-Toyota)
12. Nelsinho Piquet (Renault)
13. Robert Kubica (BWM Sauber)
14. Fernando Alonso (Renault)
15. Nick Heidfeld (BMW Sauber)
16. Lewis Hamilton (McLaren-Mercedes)
17. Adrian Sutil (Force India-Mercedes)
18. Sebastien Buemi (STR-Ferrari)
RET Sebastian Bourdais (STR-Ferrari)
RET Heikki Kovalainen (McLaren-Mercedes)
ADVERTISEMENT - CONTINUE READING BELOW ↓
Recommended Videos