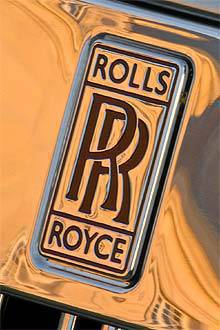 Kate Middleton will be riding a Rolls-Royce on her way to her wedding with Prince William on April 29, reports said.
The 1977 Rolls-Royce Phantom VI, which was chosen for the royal wedding, has glass in the back panels so spectators can get a better view of the bride as she makes her way to Westminster Abbey.
"It's actually designed with visibility in mind, so you actually probably get a better view in the Rolls-Royce that she's using than a closed carriage," Palace transport manager Alexander Garty said on CNN.com.
The Rolls-Royce is currently being prepared for the wedding, which is taking place in just a little over a month.
Continue reading below ↓
Recommended Videos
Reports said the vehicle is being repaired after it was damaged in December 2010 when student protesters attacked Prince Charles and his wife Camilla, who were on board the car.
After the wedding, Kate and Prince William are expected to leave the church on a horse-drawn 1902 State Landau coach. If it rains, however, the royal couple will have to use The Glass Coach to return to Buckingham Palace.