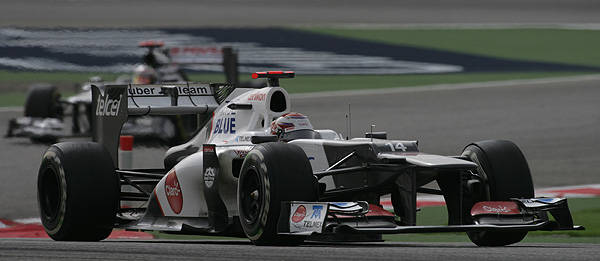 The Sauber F1 Team is now a greenhouse gas-neutral outfit for the next three years as a result of its partnership with Carbon Neutral Investments (CNI), one of the world's leading companies for carbon offset schemes.
According to Sauber, its greenhouse gas emissions were assessed by a specialist company and verified by a third party, with the analysis not only covering all the activities at its Hinwil plant in Switzerland but also the transportation of the team's cargo and staff to the race venues as well.
"We attach great importance to carbon offsetting, which is a consequence of the environmental policy we have adopted," said Sauber chief executive Monisha Kaltenborn. "It allows us to make an important contribution to protecting the environment. In CNI, we have found the ideal partner for implementing these efforts. The certification of our environmental management system less than a month ago signified an important step toward our ecological goals, and is now followed by a further step with our carbon offset commitment. The next milestone will be when our solar park goes on stream at the company headquarters in Hinwil this summer."
ADVERTISEMENT - CONTINUE READING BELOW ↓
Before Sauber's partnership with CNI, the company was already taking steps to lessen its impact on the environment. For a number of years, for example, 50 percent of its electricity for its Hinwil headquarters in Switzerland has been drawn from renewable energy sources. Most recently, it was given an ISO 14001 certification for its environment management system.
In December 2011, CNI certified McLaren as 100-percent carbon-neutral, giving it the distinction as the world's first carbon-neutral Formula 1 team.
ADVERTISEMENT - CONTINUE READING BELOW ↓
Recommended Videos