The search is on for the best car in the Philippine market today.
Car Awards Group, Inc. (CAGI) has launched the 2009 Car of the Year Awards composed of 22 categories, ranging from subcompact cars to crossover wagons to ultra-luxury sports utility vehicles.
CAGI will judge vehicles launched in the local market and sold from October 26, 2008 and November 1, 2009. Candidates for the Car of the Year awards are models whose powertrain, drivetrain or suspension was changed; vehicles with minor and cosmetic upgrades are not included in the selection process.
The Car Awards Group is moving its test venue to the busy streets of Ortigas from the sprawling Expo Filipino compound in Clark Field, Pampanga.
"We believe the public will better appreciate the outcome of the tests if we're able to test all the vehicles in actual traffic situations," said CAGI president Ira Panganiban.
Road tests will be done in the next five weekends.
ADVERTISEMENT - CONTINUE READING BELOW ↓
The 2009 Car of the Year awardees will be announced on November 26.

Click "next" to see the 2008 Car of the Year awardees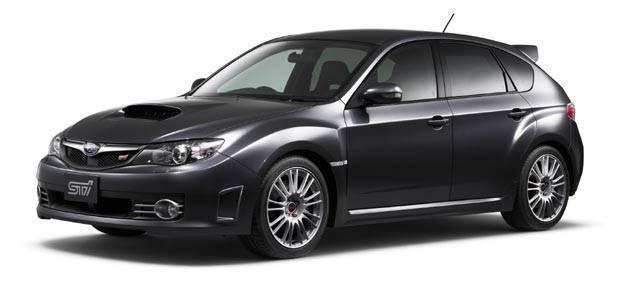 2008 CAR OF THE YEAR -
Subaru Impreza WRX STi
1. Basic subcompact car -
Kia Picanto MT DLX
2. Executive subcompact car -
Toyota Vios 1.5 G MT
3. Compact car -
Hyundai i30 1.6L CRDi
4. Midsize car -
Mazda 6
5. Luxury sedan -
Mercedes-Benz C-Class C-200
6. Ultra luxury sedan -
Jaguar XJ
7. Sports car/sedan -
Subaru Impreza WRX STi
8. Crossover and wagon (2WD) -
Mitsubishi Outlander 4x2 2.4 CVT
9. Crossover and wagon (4WD) -
Subaru Forester 2.5 XT
10. Luxury Crossover and wagon -
Volvo XC70 D5
11. Ultra luxury crossover and wagon -
Mercedes-Benz ML Class Ed 10
12. Compact van and multipurpose vehicle -
Kia Carens AT EX
13. Executive van and multipurpose vehicle -
Nissan Grand Livina
14. Luxury van and multipurpose vehicle -
Kia Carnival AT EX LWB
15. 2WD pickup truck -
Nissan Navara 4x2 MT
16. 4WD pickup truck -
Toyota Hilux 4x4G DSL AT
17. Executive SUV -
Mitsubishi Montero Sport 3.2 GLS Sport
18. Luxury SUV -
Jeep Commander 4.7
19. Ultra luxury SUV -
Ford Expedition
20. Exotic SUV -
Range Rover Sport TDV6
ADVERTISEMENT - CONTINUE READING BELOW ↓
Recommended Videos