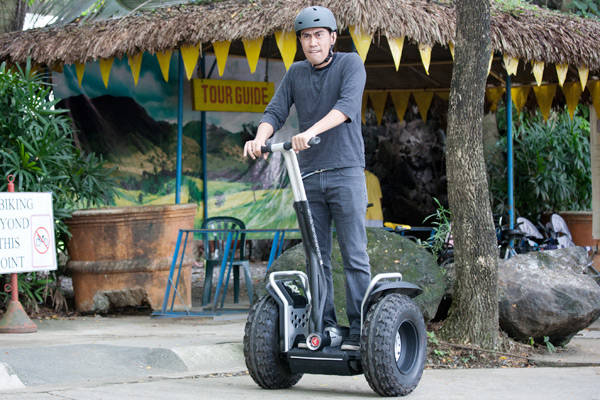 If you've bought a copy of our Green Issue (August 2012), you've most likely seen our columnist Ramon Bautista attempting to be eco-minded by riding a Segway Personal Transporter around a zoo. We did that story to inform our readers that there is now an official Segway distributor in the country.
Now, Segway Philippines is inviting the public to try out these fun-to-ride transporters from today (August 6) up to Thursday (August 9) at a special course called "Segway Stadium." The venue is at Basement 2 (parking lot) of Rockwell Power Plant Mall. All you need to do is schedule a slot by calling Anthony Manalo at +63 917 844-3039.
"With the advent of electric vehicles and the push for more fun and environmental means of transportation, we would like to introduce the Segway Personal Transporter," says Segway Philippines' George Apacible. "We have prepared a special course where you can try the PT, have fun on it, and even learn to race your friends on it."
Sounds like an exciting way to spend these rainy days, don't you think?
Photo by Alfred Mendoza
Continue reading below ↓
Recommended Videos