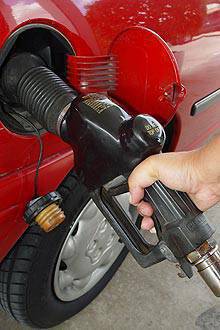 With the unabated fluctuation of oil prices in the Philippine market, Sen. Antonio Trillanes IV wants a bill to be passed that would not only limit the profits of petroleum companies but also tax the latter's excess profit.
"With the oil prices continuously increasing almost on a weekly basis, the government is virtually helpless in checking the apparent abuses of petroleum industry players in increasing and in refusing to decrease prices of petroleum products even when warranted by market forces," said Trillanes. "This is aggravated by the lack of transparency in the formula used by petroleum companies in order to arrive at their prices."
Based on Senate Bill 2529 filed by Trillanes, the profits of the oil companies will be limited to just 12 percent of their paid-up capital per year. For revenues that would exceed the 12-percent limit, a windfall profit tax will be slapped on the oil companies at rates that depend on the excess profit.
ADVERTISEMENT - CONTINUE READING BELOW ↓
"The imposition of such is a mode of recouping the excess profits of these companies at the expense of the public and redistributing the said excess profits to the public in the form of public services," Trillanes explained. "I believe that this measure will moderate the greed of petroleum companies and provide much-needed relief to our overburdened citizens."
Trillanes's bill comes after Department of Energy Secretary Jose Almendras appealed for Congress to pass a price control law that will set an acceptable level of profits for petroleum companies. Almendras's plea came after leaders of the transport industry accused the oil companies of taking advantage of the tense situation in the Middle East to rake in excessive profits.
Trillanes for President in 2016?
ADVERTISEMENT - CONTINUE READING BELOW ↓
Recommended Videos