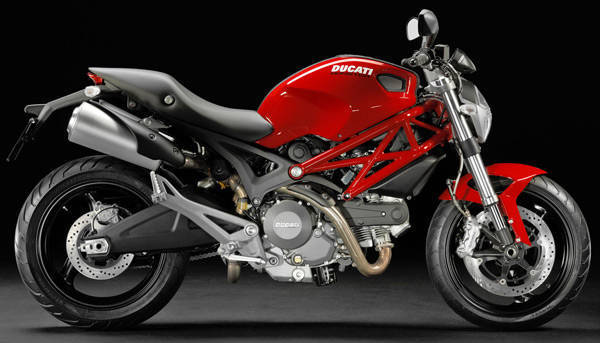 Do you have a motorbike? If you own one, now is a good time to try Shell Advance on your ride, as Shell Philippines has launched a promo that gives customers of its motorcycle oil a chance to win fantastic prizes--including the cool motorbike you see above.
It's this simple: For every one-liter purchase of Shell Advance Ultra, customers get two yellow raffle coupons; for 800mL or one liter of Shell Advance AX7, customers get one yellow coupon; and for every 800mL or one liter of Shell Advance AX5, customers get one red coupon. Customers can win various Ducati premium items, including shirts, caps, jackets, and toy bikes.
"Through this promo, our customers get the chance to witness the world's premier motorcycle event," said Dennis Javier, Shell Philippines' lubricants country business manager. "It is our way of rewarding our Shell Advance riders."
But this is the good news: Those who purchase Shell Advance Ultra or Shell Advance AX7 (holders of yellow raffle coupons, in other words) will have a chance to win a Ducati Monster 795 motorcycle or a free trip to Valencia, Spain, for the MotoGP Finals on November 11 to 13 this year.
ADVERTISEMENT - CONTINUE READING BELOW ↓
The raffle draw is scheduled for September 17, 2012.
"Our partnership with Ducati is growing stronger every year," Javier added. "We invest thousands of hours for research and development because we believe that our efforts will greatly benefit our customers worldwide. The extensive research will lead us to developing better motorcycle oil, and thus providing the best riding experience for our customers."
So, any Valentino Rossi wannabes out there?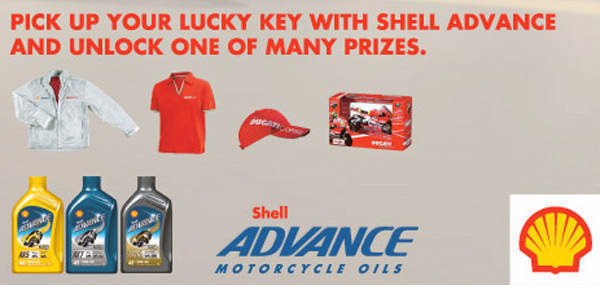 ADVERTISEMENT - CONTINUE READING BELOW ↓
Recommended Videos