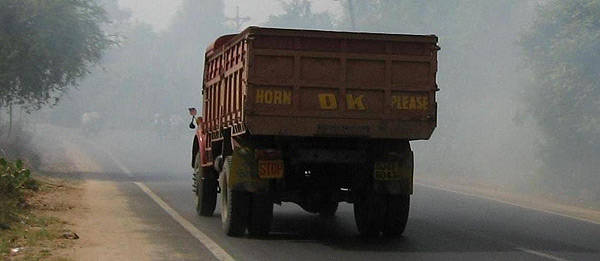 Car-into-truck collisions may soon be avoided if a bill requiring underride-prevention guard in the huge vehicles is passed into law.
"We can do something about fatal or nearly fatal vehicular accidents by requiring large trucks or trailers to have underride guards that would prevent a passenger vehicle in collision with a large truck to continue beneath the rear side of the trailer truck that would decapitate the upper half of the passenger vehicle and its occupants," said Rep. Winston Castelo (2nd District, Quezon City), author of House Bill 5930 or the 'Truck Rear Underride Safety Act of 2012'.
According to the lawmaker, it is time to seriously consider that deaths, injuries and damage to properties could have been prevented in accidents had there been a law on setting appropriate technical standards for a truck's underride-prevention guard.
"If we are to save more lives, more individuals from major injuries and more passenger vehicles from being damaged, then it will be worth enacting a law for improved crashworthy designs for truck underride guards based on certain technical standards proven to be already acceptable and tested," Castelo added.
Under the bill, trucks, trailers and other large vehicles should have an underride-prevention guard that's at least 18 to 20 inches above the ground to protect smaller vehicles from going under the much larger vehicle. In addition, the underride-prevention guard should be strong enough to withstand a 64kph crash.
If passed into law, the truck, trailer or any similar large vehicle involved in a car-into-truck collision that is found in violation of it will result in its automatic impoundment. The vehicle will be released only upon the owner's compliance with the safety requirement. Otherwise, the vehicle registration's renewal shall be denied until the vehicle complies with the safety requirement.
ADVERTISEMENT - CONTINUE READING BELOW ↓
Photo from sxc.hu