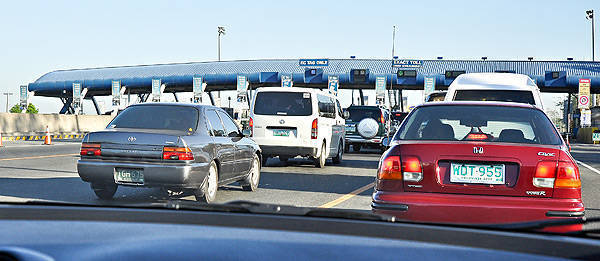 With the expanded value-added tax (EVAT) set to be imposed on the use of Philippine toll roads starting October 1, Rep. Arthur Yap from the third district of Bohol has filed a bill that seeks to spare motorists from this financial burden.
Yap filed House Bill 4971 or the EVAT Exemption on Toll Ways Act of 2011, which seeks to amend Section 109 of the National Internal Revenue Code or Presidential Decree 1158, as amended by the Tax Reform Act of 1997 or the VAT Reform Act.
According to Yap, the bill aims to not only promote the welfare, and alleviate the burden of motorists and the commuting public. It was also filed to support and advance countryside development by making the use of basic public infrastructure like the toll ways inexpensive. The solon added that the motorists and the commuting public can no longer afford an increase in the price of toll.
"This is especially in these trying times when prices of basic goods and services are skyrocketing. There is no abatement in the increase in prices of food and groceries, petroleum or gasoline, and utilities such as electricity and water," Yap said.
He added that the resulting increase in toll that will be brought about by the 12-percent EVAT imposition would cause a ripple effect as transport fares, and the prices of other basic commodities and services would inevitably increase.
Continue reading below ↓
Recommended Videos
"Coupled by the elasticity of wages, the ordinary consumer and the general public would not just be overwhelmed, but may simply break down," said Yap.
The solon proposed that, if the government is in dire need of additional revenue to finance its operations, a better option would be the government's much bandied about plugging of loopholes in the tax-collection system.
The Bureau of Internal Revenue (BIR) estimates to collect P1.3 billion to P2 billion in additional revenues from the VAT on toll.