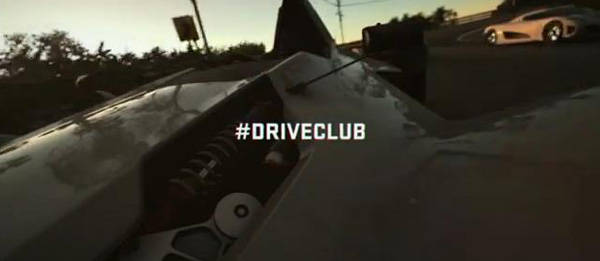 Sony has released some trailers of the games designed for its next-generation PlayStation console. And while the Gran Turismo franchise has, for the longest time, been associated with the popular gaming console, it seems the Japanese electronic giant is letting a new driving game join its expansive library of, well, games.
Known as DriveClub, the game is developed by Evolution Studios for the PlayStation 4 and is "a next-generation, socially connected racing game that captures the heart and soul of car culture and the passion it creates."
So, while the game is still played on the console, the social-media aspect of the game allows you to create a club with your friends and challenge a rival club using a tablet or smartphone.
While the trailer does show quite a handful of exotic cars that should appear in the game, what awed us was its cutting-edge, next-generation graphics. It would've been nice to see what the game's physics engine is like--whether it's nearly as realistic as Gran Turismo's or as arcade-like as Need For Speed.
Do you see yourself buying DriveClub when it goes on sale, or would you rather wait for what could take years for the next Gran Turismo game?
Continue reading below ↓
Recommended Videos
Check out the trailer for DriveClub below.
If you're viewing this on a mobile device and can't see the video, please click here.