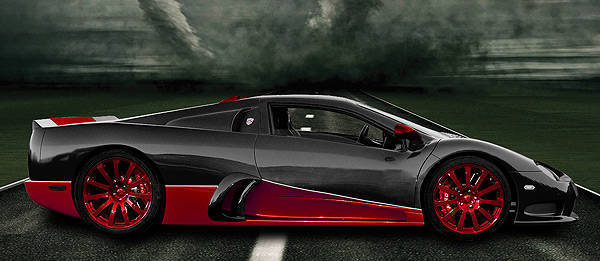 For nearly three years--from October 9, 2007, to June 26, 2010--Shelby Supercars' (SSC) Ultimate Aero held the Guinness World Record as the world's fastest production car. But with SSC expected to unveil the production version of its Tuatara supercar soon, the boutique American carmaker is retiring the Ultimate Aero by creating a special, final-edition variant known as the Ultimate Aero XT.
Limited to just five units, the Ultimate Aero XT will utilize some of the Tuatara's key components--including a 1,300hp version of its engine, its seven-speed paddle-shift gearbox, and its cooling, fuel and braking systems.
The Ultimate Aero XT will also sport an aggressive paint scheme, with the colors being chosen by the customer and which will reportedly never be used again on an Ultimate Aero or Tuatara.
After the five limited-edition Ultimate Aero XTs are sold, production of the Ultimate Aero will permanently conclude.
"The demand for us to deliver additional Ultimate Aeros has been overwhelming," said SSC founder, lead designer and chief executive Jerod Shelby. "We have just raised the bar again by adding some of the cutting-edge elements from our Tuatara, to this very small production run of Ultimate Aero XTs."
Continue reading below ↓
Recommended Videos