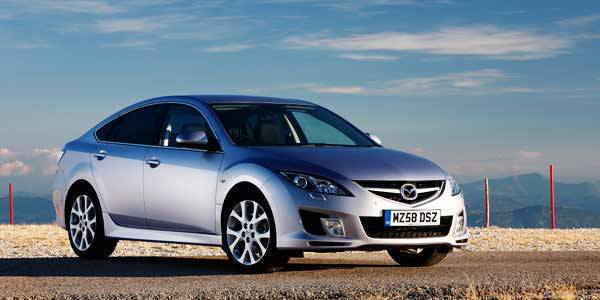 A bumper test on midsize sedans showed damage on a Mazda6 is the least costly to repair, the U.S.-based Insurance Institute for Highway Safety (IIHS) said.
The IIHS, a non-profit organization funded by auto insurance companies, tested the bumpers of midsize sedans by simulating low-speed front and rear collisions. The Mazda6 earned an "acceptable" rating-the highest achieved by the recently tested vehicles-after it needed an average of $871 (P42,000) for repairs.
A "marginal" rating was given to Honda Accord (2008 to 2009 models) with repair charges of $1,133 (P51,000), and the Hyundai Sonata (2009) with $1,265 (P60,500). Both improved from a similar test done in 2007 where they earned a "poor" rating.
Continue reading below ↓
Recommended Videos
Other locally available cars in the IIHS test which earned a "marginal" rating were the Mitsubishi Galant, the Toyota Camry and the Subaru Legacy with the costs of repair starting at $1,035 (P49,000).
"Consumers buy midsize cars for practical reasons. There's nothing practical about a $1,000-plus repair bill after a minor bump in commuter traffic," IIHS senior vice president Joe Nolan said.