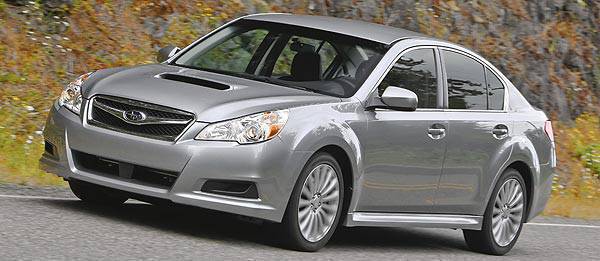 Less than a year after it was launched globally, the 2010 Subaru Legacy is already regarded as the most awarded car in the market after numerous organizations recognized it as being one of the best cars available today.
Besides organizations like the International Institute for Highway Safety (IIHS), the European, Japanese, and Australasian New Car Assessment Program (Euro NCAP, JNCAP, and ANCAP) recognizing the Subaru Legacy's high crash test scores, Consumer Reports magazine also named it as one of the best all-around vehicles for 2010.
Locally, the Subaru Legacy has also been recognized by the Car Awards Group Inc. (CAGI) as it not only named it the Philippines' Car of the Year, it also won the Midsize Car of the Year, and Speedlab's Tuner's Choice awards.
"It is a truly remarkable feat for the Legacy to have won numerous awards from around the globe. This is just a testimony to Subaru's commitment to class leading quality, and we are extremely delighted that our products and services continue to satisfy the needs of our customers," said Nicky Mariano, general manager of Motor Image Pilipinas, the country's exclusive distributor of Subaru vehicles.
Interested buyers in Metro Manila can check out the Subaru Legacy as well as other vehicles in Subaru's local line-up at Motor Image Pilipinas' showroom at 187 EDSA, North Greenhills, San Juan. For those who live in Cebu, they can visit the very first Subaru dealership outside of Metro Manila. Subaru Cebu, located along A.S. Fortuna Street in Mandaue City, opened last June 15 with Motor Image group chief executive officer Glenn Tan as the guest of honor.