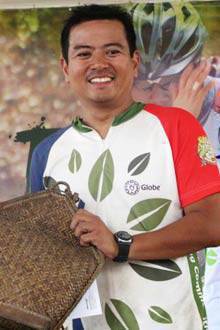 Ariel de Jesus, the sociable marketing manager of Subaru distributor Motor Image Pilipinas, is moving to oil and lubricants specialist Castrol Philippines. De Jesus was part of the pioneer team that established Motor Image in the country in 2006. During his four-year stay with the company, he helped create a solid following for the Japanese brand by working closely with traditional and new media to ensure Subaru's prominence in the motoring community. As a result, Subaru's sales in the Philippines skyrocketed from 83 units in 2006 to 942 units in 2009 in spite of Motor Image's solitary showroom at EDSA-Greenhills.
De Jesus, who had spent 13 years at Toyota Motor Philippines prior to his stint with Motor Image, was responsible for implementing several creative marketing campaigns for Subaru, including the popular Subaru Impreza Challenge as well as Russ Swift's yearly precision-driving performances at the Manila International Auto Show. He also actively tied the Subaru brand to the biking culture, spawning Subaru owners who installed bike racks on their cars. But perhaps most important, de Jesus showed a willingness to support an official Subaru club in the country, personally joining weekend fun runs and hosting regular gatherings.
ADVERTISEMENT - CONTINUE READING BELOW ↓
"I will always treasure my time with Subaru," de Jesus told TopGear.com.ph. "I feel blessed to have been given an opportunity to be part of a dynamic and growing automotive brand. And now that Subaru is already very strong in the Philippines, I feel like I have already accomplished my mission and that I need to take on a new challenge, which is why I'm now joining Castrol."
A marketing graduate of San Beda College, de Jesus will now be in charge of marketing an automotive product--as opposed to cars themselves--for the first time in his career. Also, he will now reach out to motorcyclists as Castrol offers products for that group.
By some weird coincidence, de Jesus is leaving Subaru right after working with Top Gear Philippines on its November 2010 cover story (Impreza STI sedan and hatchback). Back in 2006, he also left Toyota right after working with the magazine on its April 2006 cover story, featuring the Previa.
ADVERTISEMENT - CONTINUE READING BELOW ↓
Recommended Videos