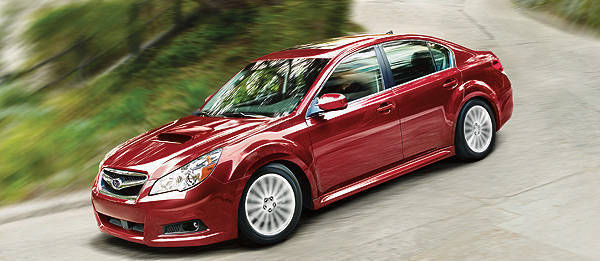 Subaru is recalling select batches of four models for two different problems, the United States' National Highway Traffic Safety Administration said.

According to the NHTSA, Subaru is recalling Impreza and Forester models manufactured between September 5, 2000, and November 26, 2007, over concerns that the front lower control arms may fail due to corrosion. Once this happens, the vehicle becomes difficult to control, which may result in a crash.
As for the Legacy and Outback, only the models manufactured from January 7, 2010, to May 20, 2011, are affected. The problem with these Subaru models lies in the components inside the wiper motor's bottom cover that could overheat, melt the cover and potentially catch fire.
Nicky Mariano, general manager of Motor Image Pilipinas that exclusively distributes Subaru vehicles here, said only the locally-sold Legacy and Outback are included in the recall.
Mariano clarified, however, that the cause of the wiper motor's components' overheating is snow accumulation on the windshield. While there is no snow in the Philippines to affect the Legacy and Outback's wiper operations here, Motor Image Pilipinas "will still replace the part" for its customers' peace of mind.
ADVERTISEMENT - CONTINUE READING BELOW ↓