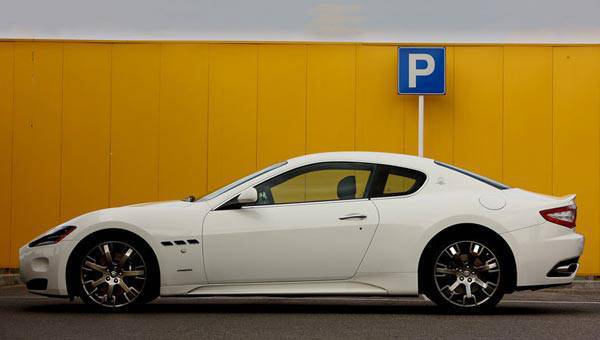 You've heard of this ownership arrangement called "timeshare," whereby two or more individuals chip in to purchase some property and then share the right to use it. A popular example would be a vacation home. But can you imagine applying the concept to a high-end car, like, say, the Maserati GranTurismo?
A group of five friends (here in Manila, it should be noted) has done exactly that. Because the above-mentioned car costs some P10 million, they each ponied up around P2 million for the right to use the car and subsequently impress friends and relatives with it. The arrangement has been fastidiously mapped out: The five friends will rotate in taking custody of the car, with each one given a strict mileage and time limit. Exceed the limit and you'll incur some form of a penalty, TopGear.com.ph was told.
The obvious upside to this, of course, is that everything becomes that much cheaper, including the costs of maintenance. The nagging downside, on the other hand, is that you don't enjoy exclusive rights to the car, and you simply have to fall in line. That and the fact it's mental torture just thinking four other guys could put a dent in the car's shiny sheet metal. Still, the thought you could drive a supercar for a mere fraction of its actual price is indeed enticing. It looks like this could be a trend among moneyed, car-crazy men in the country.
Continue reading below ↓
Recommended Videos
According to our source, the group's next project is the Audi R8.
How about you? Would you share ownership of a supercar with your friends?