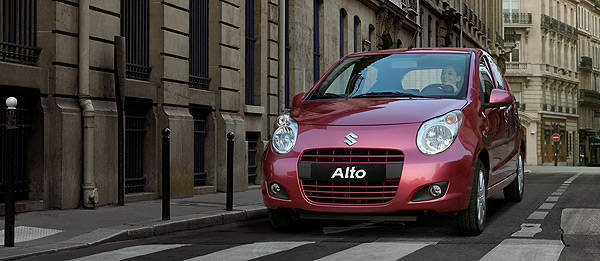 During the launch of the all-new Suzuki Swift on July 2, company president Satoshi Uchida mentioned that 2011 is a big year for Suzuki Philippines as it will also bring in the all-new Alto and the A-Star.
The problem with Uchida's statement, however, is that the Alto is the model name for the Suzuki Celerio sold in many foreign markets, while the A-Star is the same vehicle sold in the Indian market.
We asked Arvie Fugoso, assistant manager for automobile marketing of Suzuki Philippines, to clarify this and he said Uchida probably meant that "we'll be bringing in more Celerios this time."
It seems like Suzuki Philippines' president is keeping his cards close to his chest. Should we really look forward to a new car from Suzuki or could this confusion simply be a result of an honest mistake on the part of the car company's top executive?
While we're trying to figure that out, a source privy to Suzuki matters disclosed that the all-new Jimny is also headed to the Philippines. According to him, the new Jimny will arrive in the latter part of 2011. The Jimny arrived in the Philippines in 2002.
ADVERTISEMENT - CONTINUE READING BELOW ↓
We asked Fugoso to confirm this exciting piece of news but he said there is no all-new Jimny in Suzuki Philippines' current pipeline.
Do you think Suzuki Philippines is just mum about its plans for the rest of the year or is there really no truth to rumors about new vehicles making their way to the local market?
ADVERTISEMENT - CONTINUE READING BELOW ↓
Recommended Videos