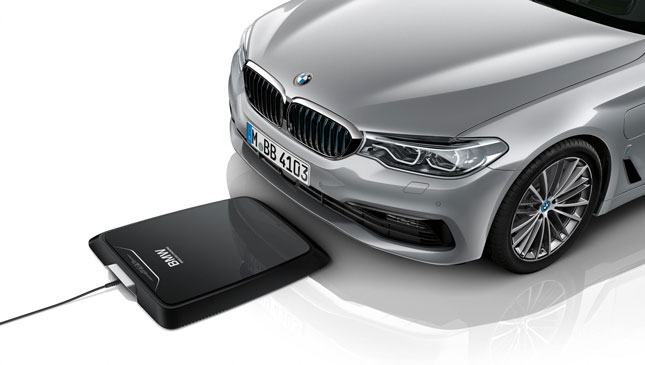 Remember the excitement when whichever phone brand it was introduced the cable-free, wireless charging pad for the future of mobiles? Just place it on top of the magic disc of electricity and boom, back to 100% in no time, ready to be recharged two hours later when it runs out of battery again.
ADVERTISEMENT - CONTINUE READING BELOW ↓
Astoundingly, it looks like this technology could be coming to the motoring world sooner than we could have imagined. Future-thinking sub-brand BMW i has introduced the GroundPad that can be installed inside or outside, with the CarPad charging attachment fixed to the underside of the car.
By driving over the pad using parking-camera lines, the GroundPad "generates a magnetic field, while in the CarPad an electric current is induced, which then charges the high-voltage battery." It's currently being released on the BMW 530e iPerformance, which can be fully charged in around three and a half hours with a power of 3.2 kW. The system automatically shuts off when it recognizes the car is fully charged, can be used in all weathers, and won't be damaged when you misalign and drive over the middle of it.
BMW says that inductive charging "is even easier than refueling," and we can't help but agree. With no further input from the driver, just park over the pad and wander off about your day—no more fiddling untangling cables that you've definitely left at home anyway.
ADVERTISEMENT - CONTINUE READING BELOW ↓
Recommended Videos
Production will start in July in Germany but will come to the UK and US at a later date, with the final set-up and installation configurations still being tested before it reaches their driveways.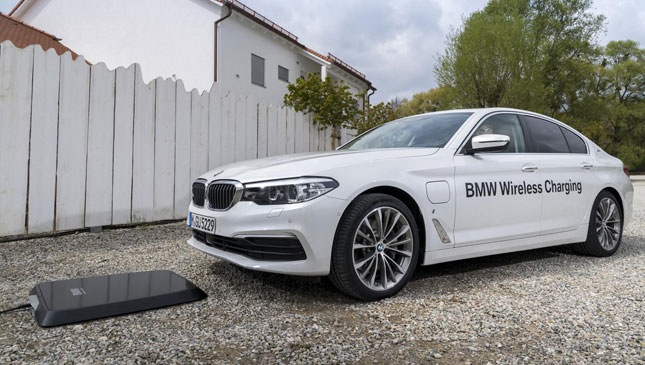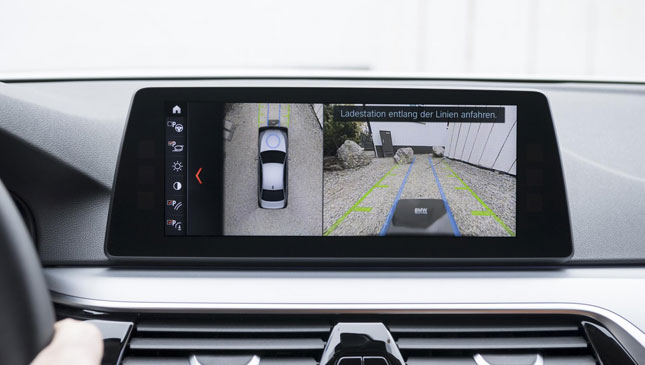 ADVERTISEMENT - CONTINUE READING BELOW ↓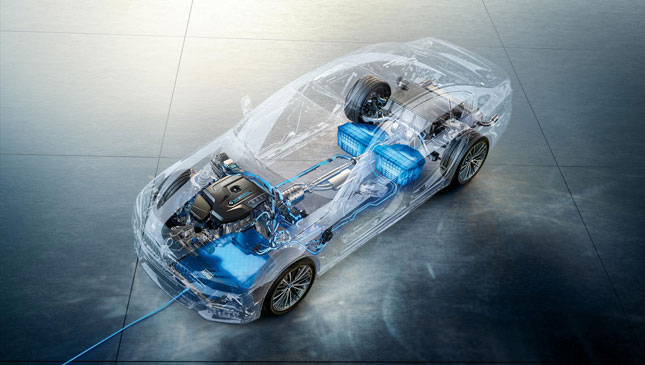 NOTE: This article first appeared on TopGear.com. Minor edits have been made.