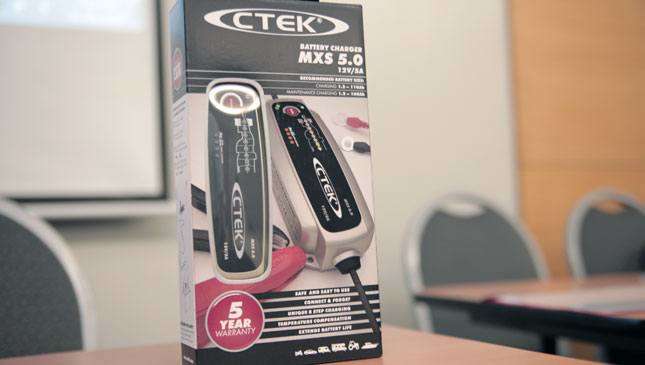 One of the most important elements of proper car maintenance is ensuring that your car's battery is in proper working order. This is especially true today, as modern cars rely more and more on electricity to power their functions. Battery charger manufacturer CTEK understands this need all too well.
"By just charging your battery once a month, you'll double the battery life," explains Robert Briggs, CTEK's director of sales and marketing for Asia Pacific consumer and professional.
At a press conference held at the recent Manila International Auto Show, CTEK showcased the MXS 5.0 battery charger. The charger is the first model to use what CTEK calls the eight-step charging algorithm. You can toggle modes to choose the right settings for your vehicle and battery type.
Continue reading below ↓
Recommended Videos
Its 'connect and forget' system allows you to charge your battery without the need to watch over it, though you can monitor its progress on your phone via an app. As standard, CTEK's chargers come with a function that modulates power after 10 days to prevent overcharging.
"The 5.0 is the most popular charger we sell in the world, about 600,000 pieces per year. The benefit of this charger is you get a motorcycle charger and a car charger all in one," Briggs said.
The MXS 5.0 retails for P5,249 on Lazada. CTEK exports its products to 75 countries worldwide, with Porsche and Mercedes-Benz among its biggest partners. In 2016, the company sold around 1.2 million battery chargers.