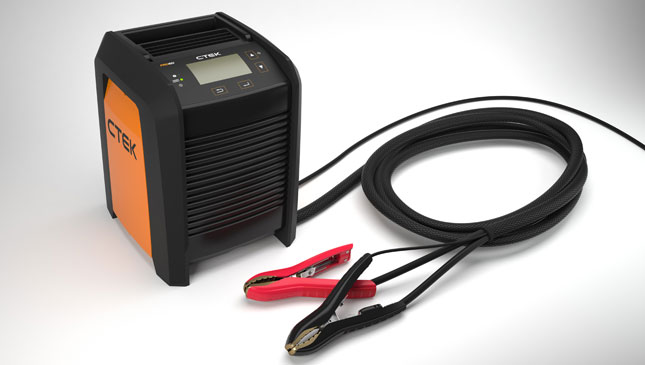 CTEK Philippines has just introduced two new chargers to the market. Called the Professional Charging Series, CTEK says that these new products are designed to make workshop operations "easier and more efficient."
First is the PRO60, which is a 60A charger that restores energy through a multi-step process. It's compatible with all 12V battery types, and comes with an adaptive charging mode which automatically recognizes the battery size and chooses an optimum setting for faster charging. CTEK says it also works well for repairs that require the ignition to be switched on for long periods.
Then there's the Pro Battery Tester, which performs quick tests on the battery and electrical systems sans heat or sparks. It works for batteries from 12V to as low as 1V, and comes with an integrated printer for result readouts.
"Battery issues are becoming more and more common in vehicles entering the workshop. When a vehicle enters the workshop, oil and other fluid levels, tire pressures and brake condition are all regularly checked and any issues addressed. With the help of our Pro Series of products, workshops can now offer this level of service to their customers' vehicle batteries – easily, safely and without disruption to usual workshop routines," says CTEK professional business unit manager Peter White.
The new Pro series is available now through CTEK Philippines. Will you be purchasing one of these?