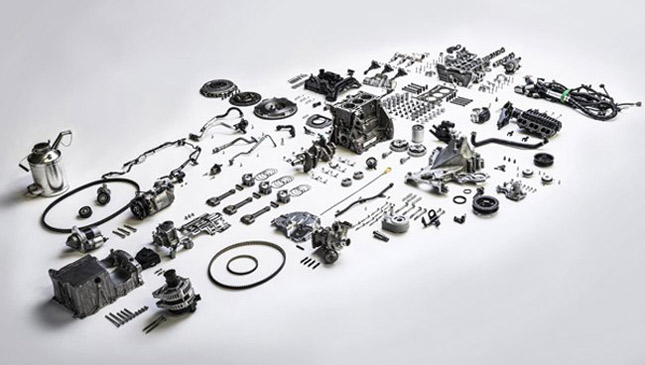 "There's no replacement for displacement."
This adage made popular by the Americans may have been true back in the day, but carmakers have gradually distanced themselves from this dated philosophy. Due to stricter emission standards and fuel economy targets, more car manufacturers are now turning to downsized turbocharged engines.
One of the finest examples would be Ford's three-cylinder 1.0-liter EcoBoost engine, which was named International Engine of the Year three times in a row. Is it possible to further enhance such an impressive engine?
Well, Ford is experimenting on a new engine management system to improve the 1.0-liter EcoBoost engine's fuel efficiency. How exactly? By using cylinder deactivation technology.
"Even for an aggressively downsized engine such as the 1.0-liter EcoBoost, a significant improvement in vehicle fuel economy could be found by exploiting cylinder deactivation," said Ford's director for global powertrain, research and advanced engineering, Andreas Schamel. "The highest priority in the development of new combustion engines for automotive applications is the ongoing reduction of fuel consumption."
ADVERTISEMENT - CONTINUE READING BELOW ↓
A Ford Focus 1.0-liter EcoBoost equipped with cylinder deactivation hardware was used to test the performance of the system. Engineers monitored the deactivation of a single cylinder as well as the rolling cylinder deactivation system, which runs the three-cylinder engine in half-engine mode (more on that later). Fuel-efficiency improvements of up to 6% were achieved during actual on-road tests conducted on a 55km route in and around Cologne, Germany. The route included expressways, city roads and country roads.
ADVERTISEMENT - CONTINUE READING BELOW ↓
Recommended Videos
How does rolling cylinder deactivation work? Each cylinder is deactivated in succession instead of deactivating a specific cylinder. According to Schaeffler AG, the company Ford partnered with for this system, "it has the advantage that the deactivated cylinders do not cool down, which means that the system can be activated more quickly after a cold start."
Rolling deactivation, which was said to result in 1.5-cylinder operation, suggests that "the frequency of the vibrations shifts to a range that can easily be controlled using a dual-mass flywheel and centrifugal pendulum-type absorber." These components, along with a tuned clutch disc, are quite effective at lower rpm figures. Moreover, it also allows for a wider range of cylinder deactivation.
ADVERTISEMENT - CONTINUE READING BELOW ↓