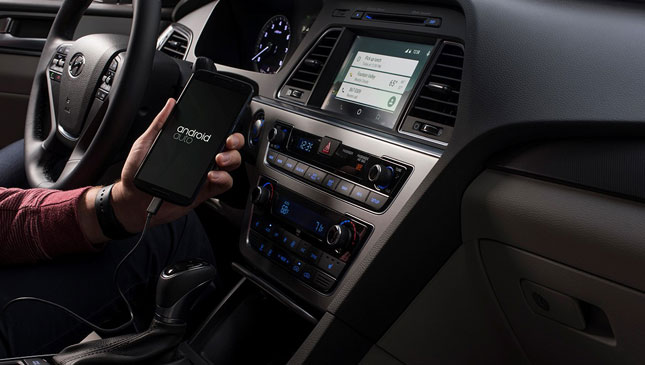 To say that many folks now lead a connected lifestyle is an understatement. We're so attached to our smartphones, tablets and Apple Watches that such devices have now become an integral part of our everyday lives. It's like we're not complete when we forget to bring our phone with us--even if it's just a short 30-minute meal across our condo, for example.
It is this interconnected lifestyle that has prompted many carmakers to integrate connectivity into their vehicles. You've got Audi and Mercedes rolling out various systems that allow you to surf the Internet and check Facebook while on the road. But there is one carmaker that practically makes your car your phone. This is Hyundai and its new Android Auto integration system.
Yes, folks, you read that right: Your car's touchscreen now becomes the interface to your smartphone or Android device. Available on the new 2015 Sonata in the US, the system is compatible with Android users whose devices are equipped with the latest Android 5.0 Lollipop operating system. What it does is essentially hook up your device via the car's USB port, then allow you to control Android's various apps and functions, all from your car's controls.
ADVERTISEMENT - CONTINUE READING BELOW ↓
Safety is ensured as you don't need to keep staring down at your phone to text, make a phone call, or search for a location via Google Maps. Because let's face it: Studies have shown that countless people use their phone or fiddle with their devices while driving. Hyundai and Google want to prevent this by not only allowing drivers to conveniently tinker with their apps and devices via steering-wheel controls, voice commands or touchscreen input, but also by locking the smartphone's screen while it is connected to the vehicle and the car is in motion.
You can safely plan your trips with Google Now, stream music and other entertainment options, command your device to perform certain tasks like dial a number or search for a song on your playlist via natural voice commands, and so much more.
Android Auto will now be offered on all 2015 US-market Sonata models, and can likewise be enjoyed by existing owners of Sonata units with navigation systems when they visit their friendly Hyundai dealer. The update will likewise be available online in a few months' time for owners to download. And with Hyundai Asia Resources putting more tech into its offerings lately, we might just see this cool yet safe driving interface come to our shores real soon.
ADVERTISEMENT - CONTINUE READING BELOW ↓
Recommended Videos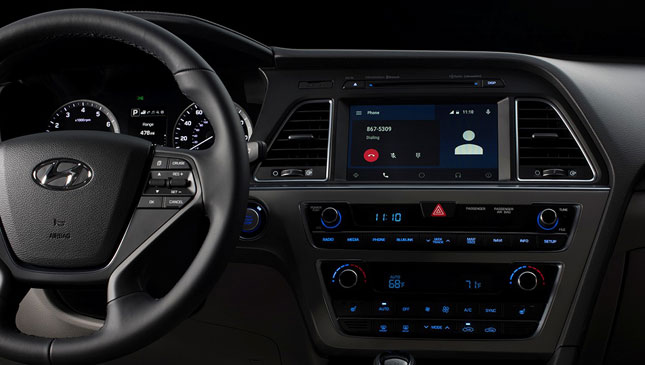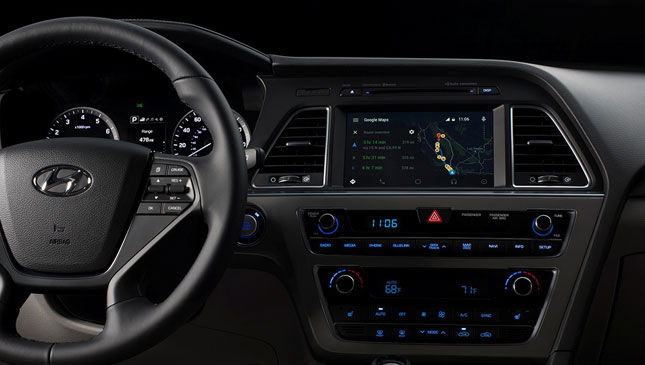 ADVERTISEMENT - CONTINUE READING BELOW ↓