The next big thing in vehicle cabin comfort and NVH reduction has been developed by Hyundai, and it comes courtesy of technology found in those fancy headphones you carry around with you everywhere.
If you're familiar with the Sony WH-1000XM3 or Bose's QuietComfort lineup, or own a solid pair of active noise-cancelling (ANC) headphones yourself, Hyundai's new Road Noise Active Noise Control (RANC) system should be a relatively easy concept to grasp. If not, well, let us tell you this tech could be a real game-changer.
Commonly, cars deal with cabin noise using dampeners and insulation—both of which add weight to a vehicle and, according to the Korean car manufacturer, fail to block buzzing infrasound completely. ANC tech, meanwhile, utilizes microphones and controllers to deal with unwanted noise.
Hyundai says ANC tech is nothing new to the brand's vehicle's, but its existing application is only effective against constant noises, like that coming from the engine. The company's new RANC system, which took six years to develop and uses an acceleration sensor that detects vibration, can reads noise in real-time, allowing it to cancel out more unpredictable sources of sound like different types of road and tire noise.
Continue reading below ↓
Recommended Videos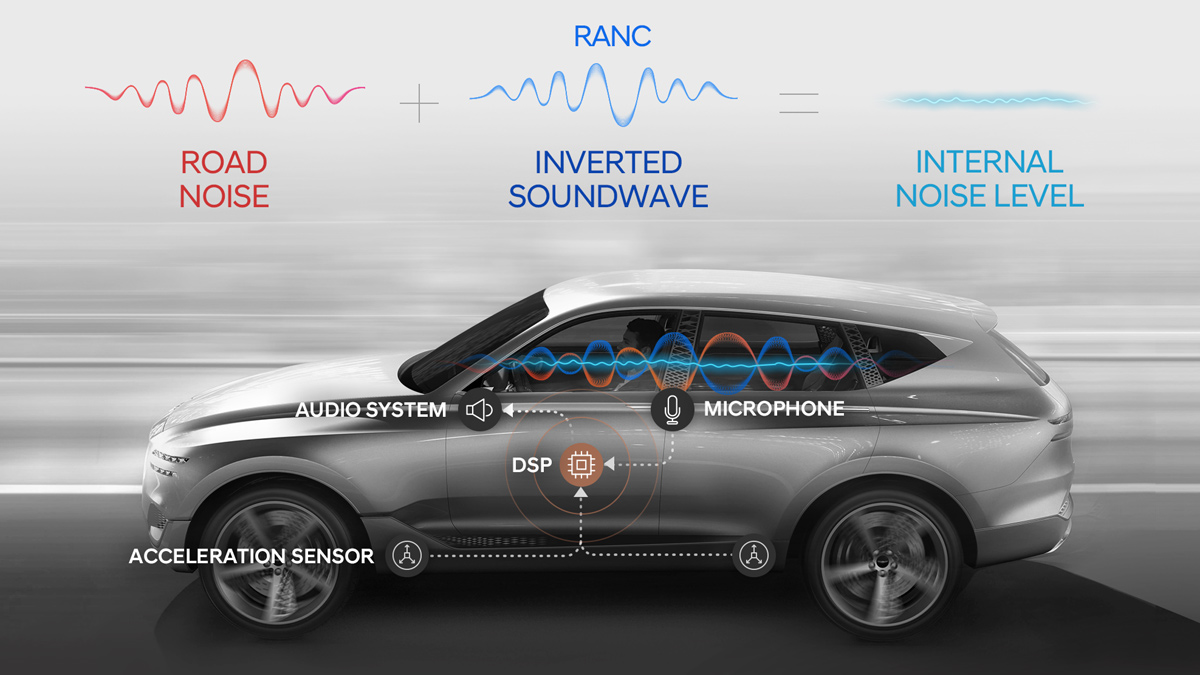 The company claims that vehicles equipped with RANC, like the 2020 Genesis, had cabin noise reduced by 3db, cutting non-RANC noise levels by half.
"Vehicle interior noise primarily comes from three sources: vehicle powertrain noise, road noise, and wind noise," the company says in a statement. "There is almost no powertrain noise from electric and fuel-cell electric vehicles, so quelling road and wind noise becomes even more imperative. Utilizing RANC can significantly reduce road noise and create a serene cabin for future electric and fuel cell electric vehicles."
Impressive stuff, but if Hyundai really wants to put its RANC tech to the test, it should try the system out on EDSA.