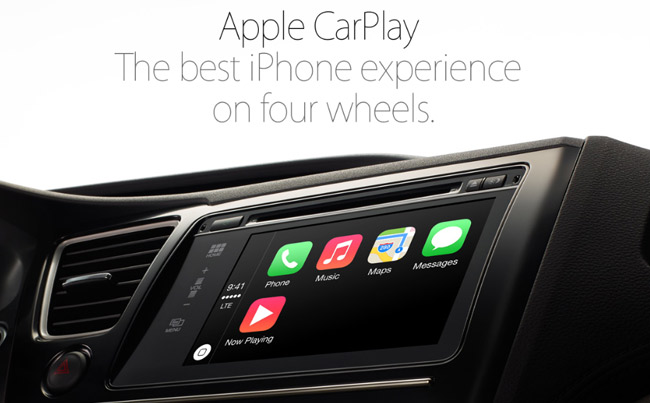 It seems the new Apple iPhone 6 has been dominating the news lately. The long lines, the exorbitant gray-market prices, the iPhone 6 Plus bending in people's pockets, and so on. Sometimes you just want to tell the public: "Relax, it's just a phone."
But what about the stuff that Apple didn't announce during its recent iPhone presentation? For those of us waiting for Apple's sleek design language to trickle down to the automotive industry, we were hoping there would even be just a mention of its CarPlay device.
According to Mac news site 9to5mac.com, there may be a slight development regarding CarPlay, but it's not good. Whereas Apple's website used to state that its motoring software will be available on models from Ferrari, Honda, Hyundai, Mercedes-Benz and Volvo this year, it has been recently updated to say CarPlay "will be available from these committed partners," with the year obviously omitted (see image below).
While we don't expect Apple's product to revolutionize in-car entertainment and navigation, we're naturally curious to see the Cupertino-based company's version of an audio head unit. As it is, only the super exclusive Ferrari FF has a built-in Apple CarPlay system. Right now, that makes it a hundred times rarer than a gold iPhone 6 Plus.
Continue reading below ↓
Recommended Videos
As car enthusiasts, we just hope a mass-produced CarPlay-equipped automobile hits the road before the Apple Watch arrives early next year.