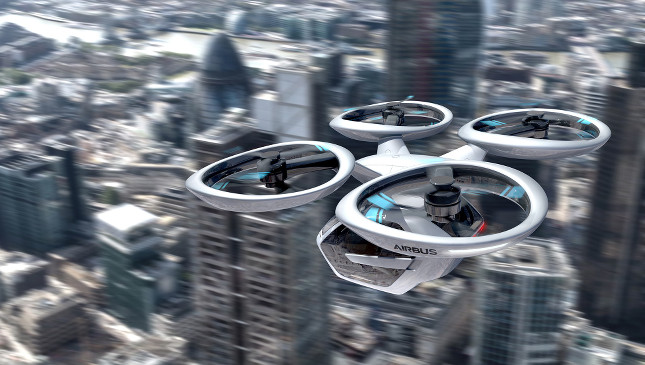 Automotive and transport companies have long been wanting to take to the skies with flying cars, which are being tipped as a solution to urban traffic congestion.

Uber, for instance, has invested $23 million (P1.23 billion) to develop and launch air-taxi services by 2023, while Audi was one of the latest players to join the fray when it launched the concept pictured above in March. Showcased at the Geneva Motor Show, the Pop.Up Next concept is a flying EV designed for both land and air travel, and which was based on a previous collaboration between Airbus and ItalDesign Giugiaro.

Now Japan wants in on the fun—and the Japanese government itself is aiming to spearhead the initiative by putting in place the necessary laws and safety standards "to help realize the concept of flying cars," the country's Trade ministry said in a statement.

Bloomberg reports that the Japanese government has enlisted "21 business and organizations" for this undertaking. These include aircraft manufacturers Boeing and Airbus; aviation companies Japan Airlines and ANA Holdings; IT specialist NEC Corporation; logistics firm Yamato Holdings; and Toyota-backed startup Cartivator, which is currently working on the Skydrive flying car that will be used to light the 2020 Olympic flame in Tokyo.

Delegates from the Japanese government and these entities will be meeting this month to "chart a road map" for their course of action. "It's necessary for the government to take a lead and coordinate on setting safety standards," said Yasuo Hashimoto, a researcher at the Japan Aviation Management Research, in the Bloomberg report. "They are trying to set a tone for the industry ahead of other countries."

Government backing will certainly help the fledgeling airborne-vehicle industry take off, and if there's one country whose government we believe can come up with the required legislation and safety standards to make flying cars a reality, it's got to be Japan.

How soon do you think flying cars will become a viable mode of transport?
Continue reading below ↓
Recommended Videos