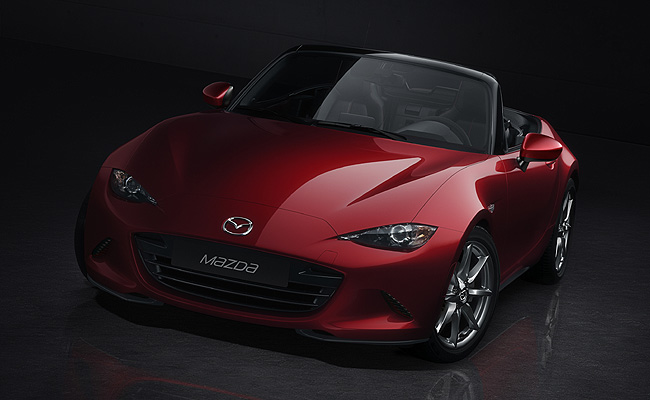 Mazda has developed a bio-based engineering plastic that is supposedly suitable for exterior car parts and which it will soon use on its vehicles starting with the all-new MX-5.
Made from plant-derived materials, the bioplastic will reportedly help the Japanese carmaker decrease its environmental impact since it lessens the use of petroleum and its corresponding carbon-dioxide emissions. In addition, since bioplastic can be dyed and doesn't require painting, it reduces the emissions of volatile organic compounds. Dying the material also supposedly gives it a deep hue and a "smooth, mirror-like finish of a higher quality than can be achieved with a traditional painted plastic."
Beyond the MX-5, the bioplastic will also be used on the exterior components of Mazda's other production models.
Continue reading below ↓
Recommended Videos