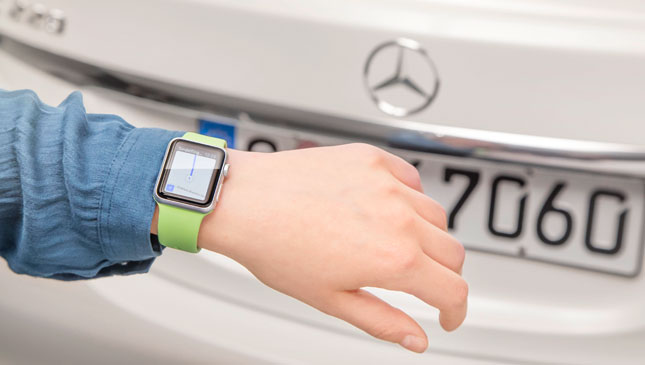 Technology is definitely changing the way we drive. You can unlock and start your car without fishing out the key from your pocket, for example. While driving, you're guided by all these radar, traction and stability systems, as well as cushioned by a slew of airbags and safety gear. And if these aren't high-tech enough, you can now use apps to help you find your way.
Several carmakers have now integrated more than a few cool apps into their product offerings. Toyota and Mercedes-Benz have recently showed off their newest developments in this area.
Mercedes-Benz has developed a "door-to-door" navigation with the Apple Watch. This cool app takes a cue from the GPS system, and takes it up a notch by seamlessly integrating the Apple Watch with your Mercedes-Benz. Say you're searching for a restaurant in a city that you're not exactly familiar with. You do this by inputting the destination on your Apple Watch. Once you roll off, your desired destination is then passed on to the car's COMAND online interface, which gives the safest, most efficient route for you to get to that restaurant.
ADVERTISEMENT - CONTINUE READING BELOW ↓
For those who think this is already being done by good old GPS and apps like Waze, hang on, there's more. Once you park your car and step out, the Merc's COMAND system will then switch the info back to the Apple Watch so you can then be guided via walking directions until you reach your destination. Cool, right?
Toyota goes for a more practical approach in something called the Toyota Restroom Finder. When going on a road trip, one of the most important considerations of many folks is being able to find a clean restroom. This becomes even more of a concern when you've got family or companions with disabilities or special needs. Now, you can rest easy (no pun intended) as Toyota gives us a new app to address this.
This useful app will, as the name suggests, give detailed information about where the nearest restrooms are in and around a certain area. It goes a step further by providing pertinent information about such things as type of access facilities: type of handrails, if there are care beds, diaper-changing stations, and the like. (Looks like it won't find anything of the sort in the Philippines.) Moreover, you can filter info to suit your needs so that finding that perfect rest stop for babies or companions with special needs need not be a chore. All you have to do is search and head to your nearest rest stop.
ADVERTISEMENT - CONTINUE READING BELOW ↓
Recommended Videos
For now, Toyota's invention is Japan-only. But being a very active global player, it's quite possible for the Japanese carmaker to adapt this app for international use.
These are just a couple of cool apps that not only help you find your way, but likewise make life a lot easier and safer for you and your passengers while out on the road. Need to find a particular destination? In the words of the late Steve Jobs: "There's an app for that."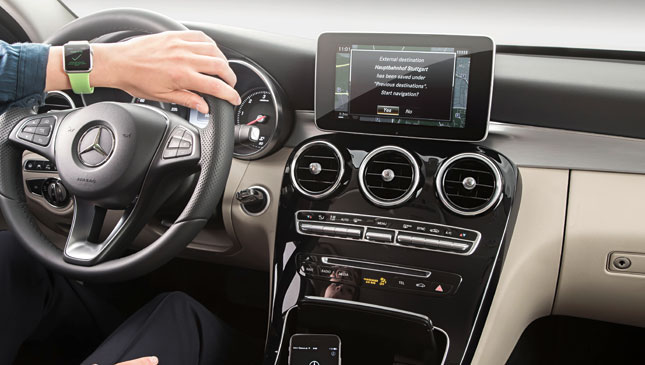 ADVERTISEMENT - CONTINUE READING BELOW ↓