Those 600hp+ Hemi V8s and Cummins turbodiesels aside, you could say that Ram's trucks are actually practical ones. Other than the plethora of in-cabin tech they boast, the pickups also have some nifty added features that make simple day-to-day usage easy.
One example is the multifunction tailgate that the carmaker introduced in 2019. This tailgate can be flipped up and down or swung open like a regular upright door, allowing easier access to the pickup's bed.
Now, Mopar has introduced yet another addition to this growing list of useful features in Ram's lineup: a retractable bed step. This step serves as a firm foothold that makes ingress to and egress from the bed a cinch. It can take loads of up to 159kg, which means it can withstand the weight of an average human being.
The step itself is built using high-strength aluminum and sports a black powder-coat finish. It has been designed to fit specifically with the aforementioned multifunction tailgate. If you want to see how the two work hand in hand, check out the video below:
There's another version of the bed step available for Ram's other trucks. It only differs in mechanism, however, as the function is basically the same and the capabilities remain similar. This second version of the bed step swings out from the driver's side corner of the bumper instead of the center. It's designed to fit both single- and dual-exhaust models and is capable of loading up to 136kg.
ADVERTISEMENT - CONTINUE READING BELOW ↓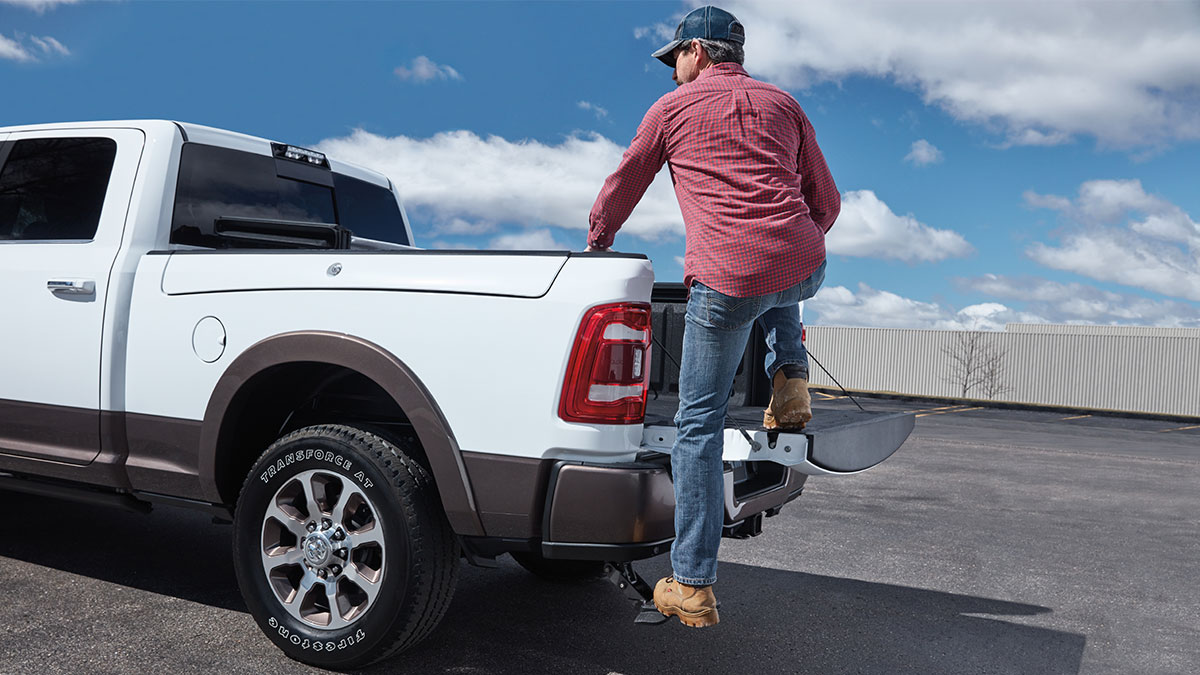 "Mopar offers more than 600 quality-tested, factory-backed parts and accessories across the entire Ram lineup," said FCA-North America Mopar service, parts, and customer-care head Mark Bosanac. "Our retractable bed step further enhances the convenience and utility of Ram's industry-leading cargo management and storage system."
What do you think of Ram and Mopar's latest invention? Do you think a feature like this should be made standard in pickups in the future?
ADVERTISEMENT - CONTINUE READING BELOW ↓
Recommended Videos